New Synopses for 'Avengers: Infinity War', 'Thor: Ragnarok' and 'Black Panther' Are Unveiled
May 19, 2017 (7:22 am) GMT
The new synopsis for 'Infinity War' reveals that Thanos' goal is 'to collect all six Infinity Stones, artifacts of unimaginable power, and use them to inflict his twisted will on all of reality.'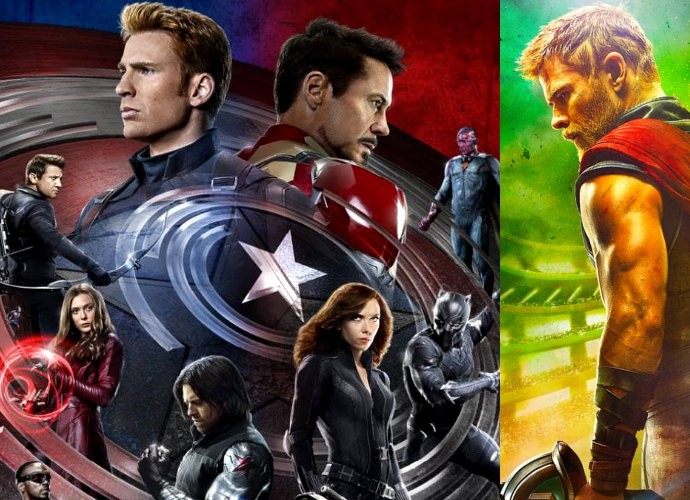 Infinity Stones, Loki and the King of Wakanda are mentioned in the new synopses for Marvel's "Avengers: Infinity War", "Thor: Ragnarok" and "Black Panther" respectively. The synopses have made their way out via License Global magazine and offer a better idea about what fans should expect from the movies.

New synopsis for "Infinity War" reveals what Thanos really wants with the Infinity Stones, that is to "use them to inflict his twisted will on all of reality."

The synopsis reads, "As the Avengers and their allies have continued to protect the world from threats too large for any one hero to handle, a new danger has emerged from the cosmic shadows: Thanos. A despot of intergalactic infamy, his goal is to collect all six Infinity Stones, artifacts of unimaginable power, and use them to inflict his twisted will on all of reality. Everything the Avengers have fought for has led up to this moment-the fate of Earth and existence itself has never been more uncertain."

Meanwhile, "Thor: Ragnarok" synopsis gives us an insight into the aftermath of "Thor: The Dark World". It seems like Loki (Tom Hiddleston) has successfully taken Odin's (Anthony Hopkins) throne, after all.

"Thor's world is about to explode in Marvel's 'Thor: Ragnarok'," reads the synopsis. The synopsis continues, "His devious brother, Loki, has taken over Asgard, the powerful Hela has emerged to steal the throne for herself and Thor is imprisoned on the other side of the universe. To escape captivity and save his home from imminent destruction, Thor must first win a deadly alien contest by defeating his former ally and fellow Avenger...The Incredible Hulk!"

"Black Panther" synopsis reveals that King T'Challa (Chadwick Boseman) has to team up with some forces to protect his nation Wakanda. The synopsis reads, "After the events of 'Captain America: Civil War', King T'Challa returns home to the reclusive, technologically advanced African nation of Wakanda to serve as his country's new leader."

The synopsis continues, "However, T'Challa soon finds that he is challenged for the throne from factions within his own country. When two foes conspire to destroy Wakanda, the hero known as Black Panther must team up with C.I.A. agent Everett K. Ross and members of the Dora Milaje, Wakandan special forces, to prevent Wakanda from being dragged into a world war."

"Avengers: Infinity War" is set to hit U.S. theaters on May 4, 2018. "Thor: Ragnarok" is scheduled to be released on November 3, while "Black Panther" is set for a February 16, 2018 release date.


More Avengers: Infinity War News