Adam Levine Jokes Blake Shelton Has 'Three Balls' - See Gwen Stefani's Hilarious Reaction
May 10, 2017 (4:00 am) GMT
The 'Hollaback Girl' hitmaker was talking about what would shock people about her country singer beau, before the Maroon 5 frontman quipped, 'Or the fact that he has three balls.'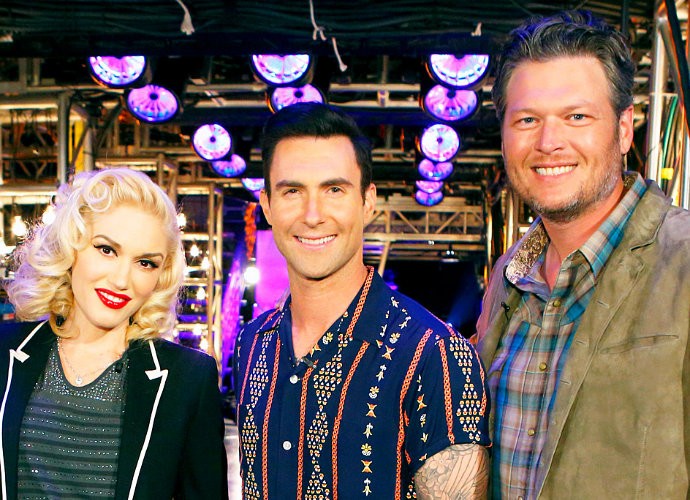 Adam Levine made a joke about Blake Shelton, and Gwen Stefani's reaction was hilarious. The "Hollaback Girl" hitmaker was talking with E! News about what would shock people about her country singer beau, before the Maroon 5 frontman spontaneously said that her beau "has three balls."

"What would shock people about him? Probably his knowledge of music- like broad knowledge outside of country music," Stefani said before taping Monday's "The Voice". "It's pretty crazy. And just how gifted he is as a songwriter and just a singer. And then how much he just lets it all roll off. Like, he doesn't care. That's really shocking to me."

Levine quipped, "Or the fact that he has three balls. What?" Clearly shocked by his joke, Stefani leaned into the "Cold" singer and told the camera, "Hi! Hi, mom! Hi, dad! I'm here with Adam Levine." Pretending to be embarrassed, the 38-year-old father of one said, "Hey, guys. Sorry."

Levine continued to joke about Shelton later in the night, when the 40-year-old country star was set to perform "Every Time I Hear That Song" off his tenth studio album, "If I'm Honest". "This morning I was like, 'Are you performing tonight?' He goes, 'I don't know,' " Stefani said. "He had no idea and now he's here. He's such, like, 'Whatever-let's go!' " Levine teased, "It's reflected in his performance."


More Adam Levine News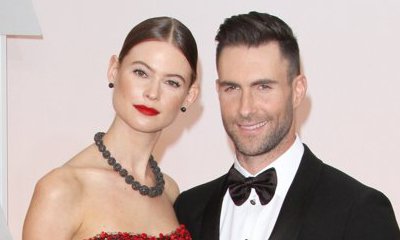 Adam Levine Flaunts 'True Love' Tattoo as He Grabs Behati Prinsloo's Booty