What Breakup? Khloe Kardashian Just Squashes Rumors She's Splitting With Tristan Thompson
May 2, 2017 (6:36 am) GMT
The Good American jeans maven has taken to Snapchat to share a photo of her athlete beau doing a post-game interview, with the accompanying message that reads, 'Hi handsome!'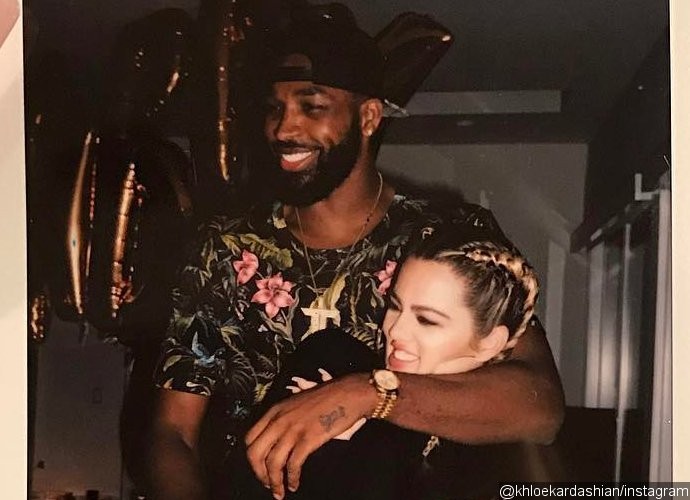 Khloe Kardashian just squashed rumors she's splitting with beau Tristan Thompson. Letting the world know that they're very much together and totally in love with each other, the 32-year-old reality TV star took to Snapchat on Monday, May 1 to share a photo of her athlete beau doing a post-game interview, with the accompanying message that read, "Hi handsome!"

The sweet post came on the heels of rumors saying that Khloe and Tristan were on the brink of breaking up after they had "explosive" fights. The Good American jeans maven was said getting "dumped" by the Cleveland Cavaliers center as he reportedly had asked her to "take a break" so he could focus on his basketball career.

"Khloe and Tristan rarely fight, but when they do it's pretty explosive," a source once said. "Their relationship is super passionate, so yeah, when they fight, they really fight."The couple was reportedly fighting about their future as Khloe thought Tristan didn't want to "commit" to their relationship. "He's just really focused on his game right now, which she's totally behind," said another source.

But it turns out "Tristan hasn't 'dumped' Khloe," a source tells HollywoodLife.com. "He's just been really focused on his game right now - which she's totally behind. She really supports him, and knows he's got to go full-out while he can," the source continued, adding, "He's an athlete that's just how it goes."


More Khloe Kardashian News