'The Sisterhood of the Traveling Pants 3' Is Possibly Happening
March 21, 2017 (2:34 am) GMT
America Ferrera, the actress who played Carmen Lowell in the first two installments, jokingly says, 'We would love to get paid to hang out with each other.'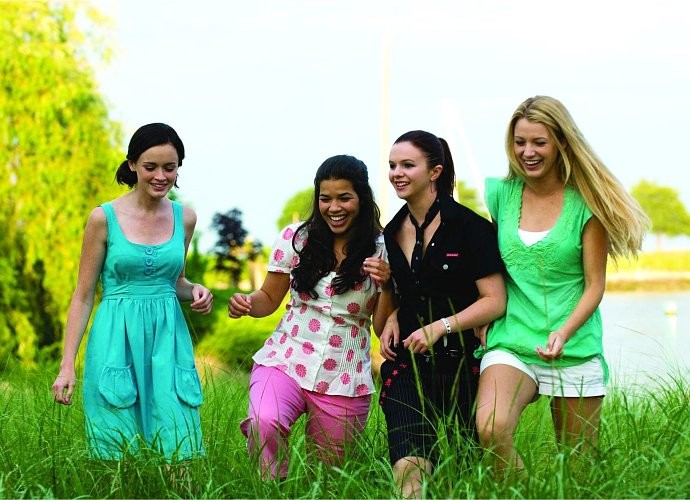 It's been nearly a decade since "The Sisterhood of the Traveling Pants 2" was released. And now America Ferrera, the actress who portrayed Carmen Lowell in the first two films, has finally opened up about "The Sisterhood of the Traveling Pants 3" which will possibly happen.

"It's an idea and a conversation," Ferrera told E! News at the Human Rights Campaign gala. "I think it would be amazing. The sisterhood is still well and alive. I love my girls. We're very much a part of each other's lives and if the movie happens it would be a great thing," the "Superstore" actress added.

Ferrera continued, "I was 20 when I met them. I am 30 now and they are still three of my best friends and supporters." She went on saying, "What's wonderful about these girls in my life is, people expect girls and women to be competitive, and we made a decision to love and support each other off-screen and onscreen." She added, "We would love to get paid to hang out with each other. That would wonderful."

The first movie, "The Sisterhood of the Traveling Pants", was released in 2005 and chronicled the relationship of four friends, Carmen (Ferrera), Tibby (Amber Tamblyn), Bridget (Blake Lively) and Lena (Alexis Bledel), who were about to separate for the summer for the first time in their lives. One day, the girls found a pair of jeans that fit them all perfectly despite their very different measurement. The girls then dubbed them the Traveling Pants and decided to share them equally over the course of the summer.