Blac Chyna to Tell All About Rob Kardashian's 'Dirt' Following Split
March 16, 2017 (8:14 am) GMT
Blac is allegedly 'launching an all-out war on her baby daddy' as she's got enough dirt on his 'affairs, surgery secrets, lies and fake story lines that could ruin the family's brand.'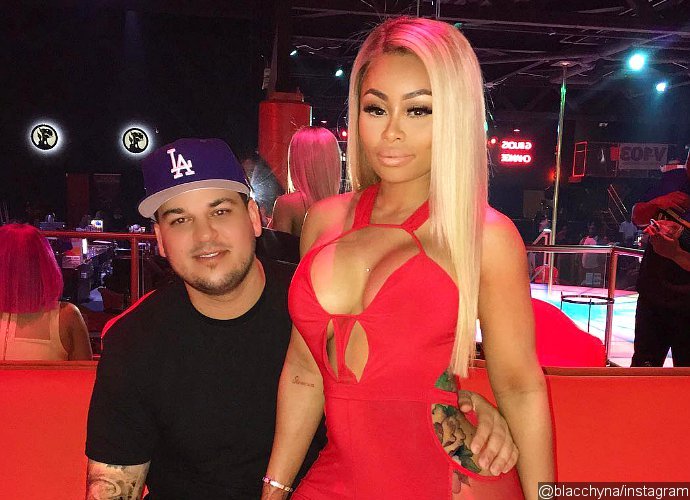 Blac Chyna is reportedly "launching an all-out war on her baby daddy" Rob Kardashian. According to a new report from Radar Online, the Lashed Bar founder has revealed to her friends that "she's got enough dirt on the 30-year-old reality star to send him off to the loony bin - or maybe even jail!"

"She has evidence of him partying around [their baby, Dream], calling her names and grappling her when they've gotten into fights," a so-called family insider told the news outlet. The insider claimed that the 28-year-old video vixen "[has] got the proof!"

The alleged source said it would cost $50 million if Rob wanted to keep her quiet. The source claimed that after the couple's split, Blac's ready to spill the dirt on her baby daddy's "affairs, surgery secrets, lies and fake story lines that could ruin the family's brand."

"She doesn't think Rob can ever get his s**t together," another source said of Blac's threats. "She has told him he cannot be alone with the baby. She doesn't trust him." The source further revealed that Rob hasn't been doing very well since the breakup.

"Rob is a total mess right now," a source close to the youngest Kardashian siblings revealed. Amidst his preparation for his "ugly" custody battle against his ex-fiancee over three-month-old baby Dream, Rob's allegedly "not dieting or exercising."


More Blac Chyna News