'The Walking Dead' Star Slams People Complaining of Racist T-Shirt
February 24, 2017 (8:09 am) GMT
The T-shirt in question features Negan's baseball bat Lucille and his victim-selecting rhyme, 'Eeny meeny miny moe.'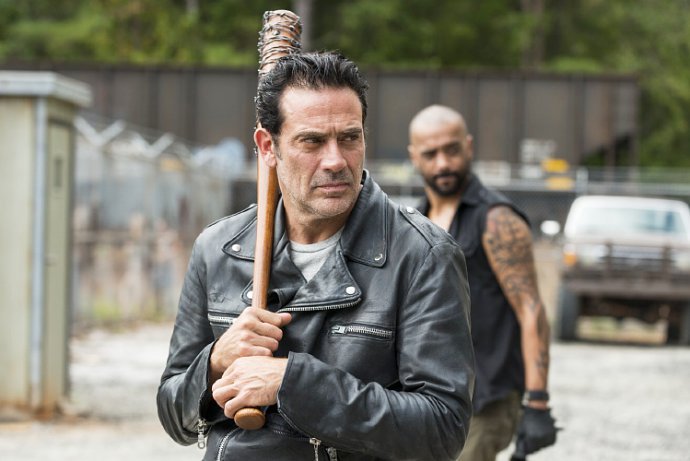 "The Walking Dead" T-shirt was recently pulled from stores by U.K. department chain Primark after a complaint that the T-shirt was "racist" and "fantastically offensive." The shirt in question features Negan's baseball bat Lucille and the words "Eeny meeny miny moe," which Negan said when selecting his victim on the show.

Shopper Ian Lucraft said to the Warwick Courier, "We were shocked when we came face to face with a new T-shirt with a racially explicit graphic and text. It was fantastically offensive and I can only assume that no one in the process of ordering it knew what they were doing or were aware of its subliminal messages."

Lucraft added, "It is directly threatening of a racist assault, and if I were black and were faced by a wearer I would know just where I stood."

Primark has responded to the complaint and offered an apology. A spokesperson for the company said in a statement, "The T-shirt in question is licensed merchandise for the U.S. television series, 'The Walking Dead,' and the quote and image are taken directly from the show. Any offense caused by its design was wholly unintentional and Primark sincerely apologizes for this. Primark has pulled the product from sale."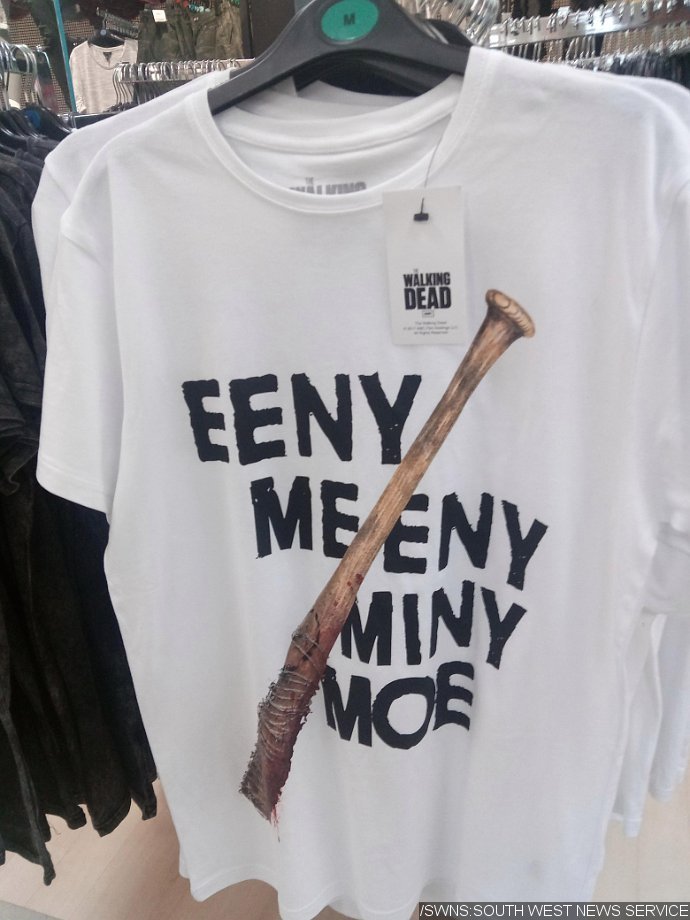 The original line "Eeny meeny miny moe" is followed with "catch a n***** by his toe." However, on the show, Negan finished the line with a much popular version, "catch a tiger by his toe."

Jeffrey Dean Morgan, who plays Negan, finds the complaint ridiculous. He tweeted, "Holy crap people are stupid," along with a link to an article about the criticism.


Holy crap people are stupid. 'Walking Dead' Shirt Pulled From Stores After Complaint of Racism https://t.co/cpeIqcxTwJ

— Jeffrey Dean Morgan (@JDMorgan) February 22, 2017
Many fans of the show agree with Morgan. Jasmine Williams has even started a petition on
change.org
to get the T-shirt back on Primark stores. She argued, "The complainer called it 'racist' despite the fact that those buying the shirt are buying it for the sake of the show as it is an officially licensed product."
"The original Eeny Meeny Miny Moe song had the lyrics changed to 'tiger' over 40 years ago and only those older than this know the original," she continued. "Also, the man complaining is white. He is taking a mild-mannered shirt and taking it way out of context."
So far, more than 1,000 people have signed the petition.
More The Walking Dead News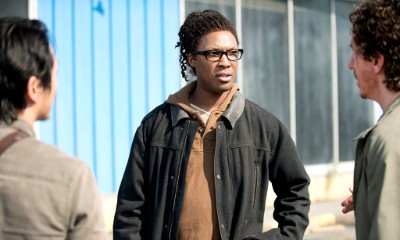 Will Dominic Cooper's Heath Return to 'The Walking Dead' After '24: Legacy' Cancellation?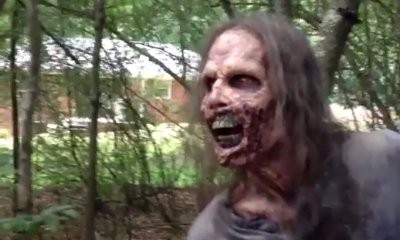 'The Walking Dead' EP Shares Alleged Season 8 Behind-the-Scenes Video