CIA Tweets They Don't Know Where Tupac Shakur Is
July 8, 2014 (5:56 am) GMT
CIA celebrates their one-month Twitter anniversary by answering their followers' top questions, writing, 'No, we don't know where Tupac is.'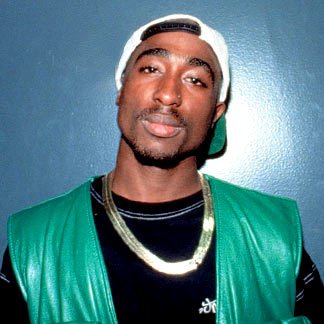 The Central Intelligence Agency celebrated their one-month Twitter anniversary on Monday, July 7 by answering some followers' top questions. In the Monday session, which featured hashtag #Twitterversary, CIA responded to the questions with humorous replies including one which mentioned Tupac Shakur, a rapper whose death eighteen years ago sparked conspiracy theories.

"Thanks for making our first month on @Twitter great! Today we take 10 mins to answer 5 of the top questions you've asked. #twitterversary," they wrote. The agency then tweeted to their 669,000 followers, "No, we don't know your password, so we can't send it to you. #sorrynotsorry #twitterversary."

"Sorry for not following you back @TheEllenShow. But if you visit us maybe we can take a selfie?" another funny tweet read, referring to Ellen DeGeneres who made headlines after taking a selfie with a bunch of A-list actors at the Oscars earlier this year. They also shared a link to job vacancy and talked about an A-12 OXCART plane in other posts. Their last post for the session read, "No, we don't know where Tupac is."

Shakur was fatally shot in Las Vegas in 1996. He passed away on September 13, two weeks after the shooting incident, at the age of 25.