'Reach Me' Trailer Starring Sylvester Stallone and Kelsey Grammer
July 5, 2014 (4:58 am) GMT
The video for the crowd-funded flick gives a sneak peek at 'a dozen broken characters who get a second chance in life.'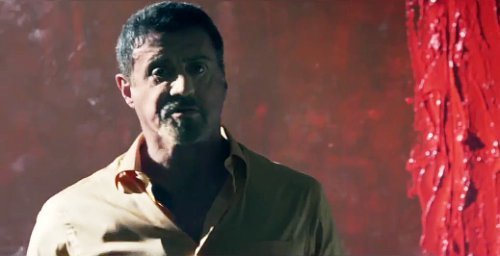 "The Expendables 3" stars Sylvester Stallone and Kelsey Grammer reunite in a trailer for new movie "Reach Me". The upcoming indie flick follows "a group of people who all have a connection to a self-help book authored by a reclusive former football coach."

The indie film is directed by John Herzfeld. It's supported by an array of top-notch actors like Lauren Cohan, Terry Crews, Nelly, Kevin Connoly, Tom Sizemore, Ryan Kwanten, Kyra Sedgwick, Danny Trejo, Oscar nominee Tom Berenger, and winner Danny Aiello.

"It's a feel-good movie with an upbeat, inspirational story. It's about a dozen broken characters who get a second chance in life by coming into contact with this book," Herzfeld previously explained.

The project initially launched a Kickstarter campaign, but later switched to a similar yet more flexible platform, Indiegogo, which allows international contributions and pledges beyond $10k.