June 23, 2014, 4:42 am GMT
The second offering from Grande's upcoming sophomore album will arrive early next month.
---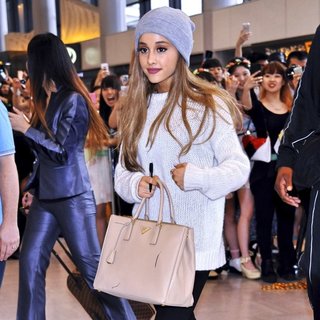 There were rumors claiming that 's next single would be a collaboration with EDM powerhouse titled "Break Free". Over the weekend, the Nickelodeon star took to Twitter to confirm the news.

"The loves waiting for #breakfree.... (yes that's the new single name... yes it's the 1 w @zedd) more details sooon," she wrote. "I'm excited & u'll have it sooner than u think..... gonna surprise u with the 10 day countdown again. who knows when it'll start."

The 10-day countdown has just been started and it means that the song will arrive early next month. "Told u i meant soon," she said.

It will be the second offering from Grande's upcoming second studio album, which currently has no official title or release date. The track will follow up her smashing hit "Problem", featuring , which reached No. 2 on Billboard 100.

Early last month, Grande already hinted that she wanted to make "Break Free" her next single in an interview. "My whole team is like, 'Oh, it's too early to pick a new single,' but I'm really... I love that song so much," she told KIIS FM.