Radio Personality Casey Kasem in Critical Condition at Hospital
June 6, 2014 (6:48 am) GMT
A spokesperson for St. Anthony Hospital in Washington says that the former host of 'American Top 40' is 'alert and appears comfortable at this time.'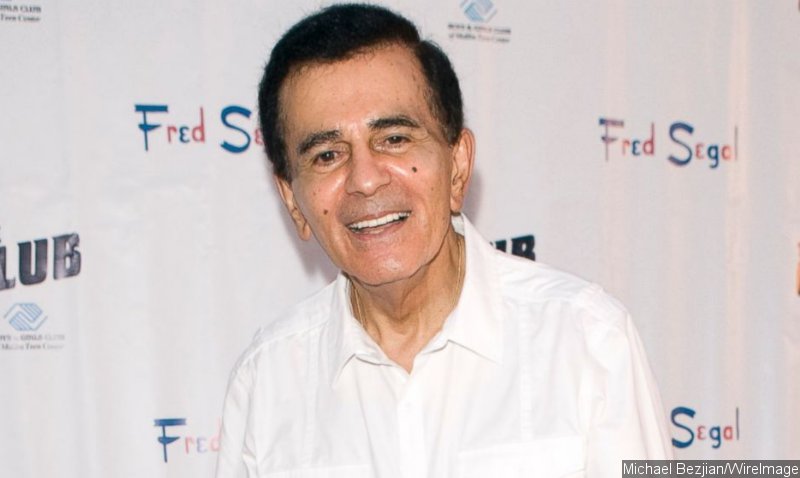 Ailing Casey Kasem, who is in the center of family battle over his care, apparently is in critical condition at a hospital in Washington state. A spokesperson for St. Anthony Hospital Scott Thompson talked about the condition of the former host of "American Top 40" in a statement to media on Thursday, June 5.

Kasem was taken to the facility on Sunday after suffering from infected bed sore. "Mr. Kasem is receiving wound care, intravenous antibiotic therapy, blood pressure support medication as well as treatment for his pain," the spokesperson said. "Mr. Kasem is alert, appears comfortable at this time."

Thompson added that the hospital released info on his condition because of "misinformation" spread on media. "Any further updates on Mr. Kasem's condition will be at the discretion and approval of his children," he added.

A representative for Kasem's three children from his first marriage, Danny Deraney, said the radio personality's two daughters Kerri and Julie were with their father. His son Mike was on the way to hospital.

Kasem has been suffering from Lewy body disease, which is a form of dementia. His three children and his wife Jean are entangled in a public battle over his care. The feud seemingly escalated in May when his family told a judge that they did not know his whereabouts. He was found in Washington state a few days later. On Friday, a judge granted Kerri daily visitation.