Simon Kinberg: 'X-Men: Apocalypse' Will Have the 'Darkest Leader' in the Franchise
May 24, 2014 (5:46 am) GMT
The 'X-Men: Days of Future Past' producer/writer says of the villain in the next installment, 'We're definitely approaching him as a super charismatic leader that will draw people to his cause.'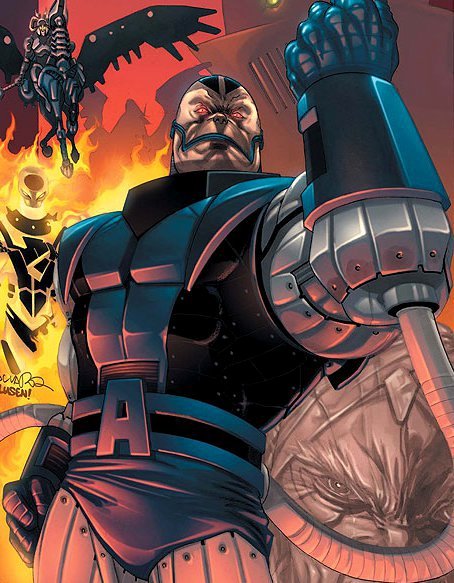 Simon Kinberg dishes on his vision for the upcoming "X-Men: Apocalypse". The producer/screenwriter explains plan to give a more human-like approach to the titular villain which is already teased in "X-Men: Days of Future Past" end-credits and to introduce him as a leader on par with Xavier and Magneto, but with a more twisted mind.

"What the comics do best and I think Bryan's done so well with these movies is humanizing, dramatizing the characters," he said to Movie Pilot. "It's really been about how do we give him [Apocalypse], most importantly, a very human and relatable motivation so that as extreme and insane as his methods are, there is something, you know, understandable, almost empathetic about his motivation."

"Some of that is in the books, some of that is us building on that. You know, fully dimensionalizing the character, but it is a huge part of the task of adapting the story of Apocalypse. It is making him, while larger than life also dow to a human, emotional scale."

Kinberg added, "We're definitely approaching him as a super charismatic leader that will draw people to his cause. So far, in the X-Men movies, there really are two leaders. You know, there's Eric/Magneto and what he did with the Brotherhood and Charles/Professor Xavier and what he did with the X-Men. Apocalypse does present a new leader, the darkest leader in the movie franchise."

"Days of Future Past" arrives in theaters across the U.S. on May 23, and "Apocalypse" is planned to follow on May 27, 2016. Evan Peters' Quicksilver and Hugh Jackman's Wolverine are expected to return for the next installment.