Benham Brothers on Show's Cancellation Due to Anti-Gay Stance: 'So Be It'
May 9, 2014 (8:25 am) GMT
David Benham says they 'felt really bad for HG that they were pushed into this position,' and that there's an agenda 'to silence the voices of men and women of faith.'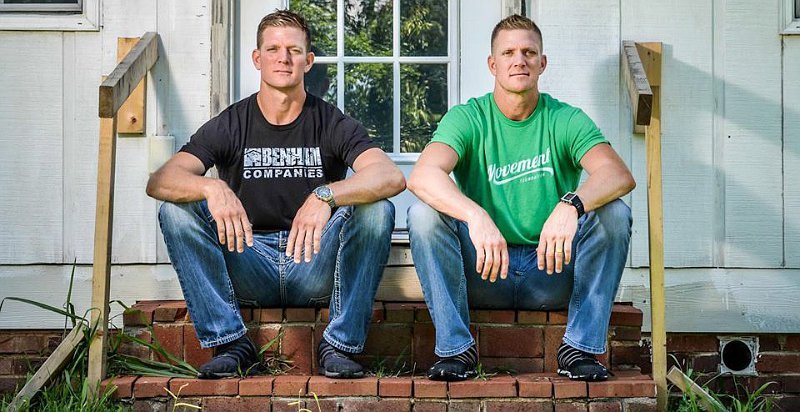 David and Jason Benham do not regret losing the chance to have their own TV show on HGTV due to their anti-gay stance. In a statement released on Thursday, May 8, the twin brothers said, "If our faith costs us a television show, then so be it."

David also said in an interview on CNN's "Erin Burnett OutFront", "We actually felt really bad for HG that they were pushed into this position." Despite holding firmly their belief, David insisted, "I love homosexuals." He added, "I'm grateful for the opportunity to say directly to the camera that we love homosexuals. We have absolutely nothing against the people .. there's a difference between the people and the agenda."

David went on speculating that there's an anti-faith agenda. "The real issue at hand here is there is an agenda that seeks to silence men and women of faith who, if we want to voice our beliefs or voice our views, then we shouldn't be afraid of losing our livelihood," he said.

"One of the things that's important is that never have I ever spoken about homosexuals as individuals and gone against them, what I speak about is an agenda. And that's really what the point of this is, that there is an agenda that is seeking to silence the voices of men and women of faith, and that's what of all this is about."

Jason went on claiming that HGTV had known about their past religious work and beliefs before greenlighting the series, but decided to give it a go anyway. "HG had an opportunity to vet us and when they, a year and a half ago, saw some of the footage where my brother was saying the things he was saying, they spoke with us they got to know us a little better, and then they made a judgment call recognizing that David and I have no hate in our heart for anyone," he said.

After the basic cable channel announced that "Flip It Forward" would be included in its fall line-up, Right Wing Watch reported that the Benhams were anti-gay activists. HGTV took some time to review "all information about the Benhams" before deciding not to move forward with the real estate series to be hosted by the twin brothers.