'Vikings' Creator Compares 'Game of Thrones' to Soft Porn
May 2, 2014 (4:12 am) GMT
When asked about comparisons between his show and the HBO hit drama, Michael Hirst says, ' 'Game of Thrones' is a very, very different show... It is soft porn....'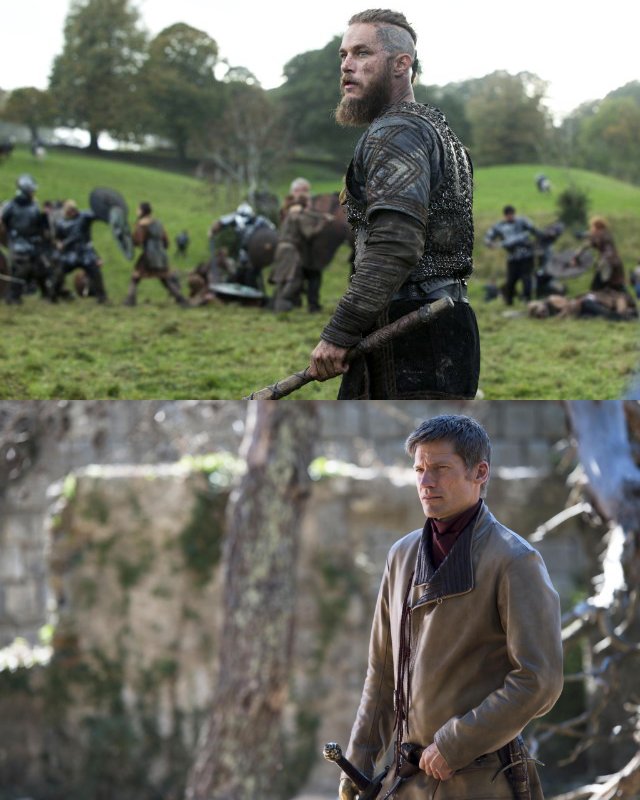 "Vikings" creator Michael Hirst apparently is not into nudity and sex scenes on "Game of Thrones". In a new interview with Time, he likens the HBO medieval drama series to soft porn while addressing comparisons between his show and "Thrones".

" 'Game of Thrones' is a very, very different show. It is a fantasy show, and it has a lot of things which are very appealing to an audience," Hirst says. "It is soft porn, and it has a lot of gratuitous stuff in it."

Still, he admits that the hit and critically-acclaimed drama "is very well-written" but he doesn't watch it "because I don't ever want to be accused of being influenced by it." He adds, "But I know that millions of people watch it and it's very popular, and the TV world is big enough to have lots of shows in it, and 'Game of Thrones' is not the only other show that's really, really good. And I have no problem with that."

He goes on stressing the difference, saying, "We don't have gratuitous sex in Vikings. I think a lot of shows now are basically soft porn shows." He continues, "And we don't have gratuitous violence. We have a lot of violence, but I like to think that we don't show very much, you know, ripped throats and spurting blood."

"Game of Thrones" is never shy of featuring sex scenes and its stars naked. The show recently sparked a controversy for featuring a disturbing rape scene involving Lena Headey's Cersei and Nikolaj Coster-Waldau's Jaime.

"Vikings" airs Thursdays at 10 P.M. on History Channel, while "Game of Thrones" airs every Sunday at 9 P.M. on HBO.


More Game of Thrones News