Donald Sterling Is Banned From NBA Following Alleged Racist Comments, Stars React
April 30, 2014 (7:07 am) GMT
Upon learning of the news, Magic Johnson says in a Twitter post, 'Commissioner Silver showed great leadership in banning LA Clippers owner Donald Sterling for life.'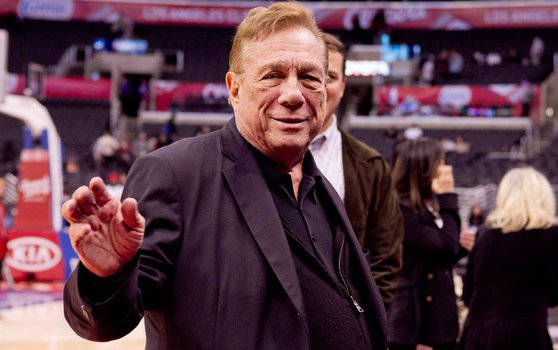 Many athletes and celebrities show support to NBA Commissioner Adam Silver after he announced that L.A. Clippers owner Donald Sterling was banned from NBA for life after he allegedly made racist remarks during an argument with his girlfriend. The ruling was announced in NYC on Tuesday, April 29.

The press release mentioned that the decision was "based on the Commissioner's conclusion that Mr. Sterling violated league rules through his expressions of offensive and hurtful views, the impact of which has been widely felt throughout the league." In addition to the ban, Sterling is ordered to pay a $2.5 million fine which will be donated to "organizations dedicated to anti-discrimination and tolerance efforts that will be jointly selected by the NBA and the Players Association."

Shortly after the announcement was made, many stars and athletes took to Twitter to comment on the news. "Commissioner Silver showed great leadership in banning LA Clippers owner Donald Sterling for life," Magic Johnson wrote. The basketball star's appearance in a photo with Sterling's girlfriend V. Stiviano was reported to have been a topic in their argument.

"Donald Sterling being banned from the nba is a great step forward for us all. #loveislove no room for hate," Mekhi Phifer wrote on his Twitter account. Ja Rule added, "Donald Sterling #BANNEDFORLIFE good move Adam Silver!!!" Dallas Mavericks owner Mark Cuban, meanwhile, tweeted, "I agree 100% with Commissioner Silvers findings and the actions taken against Donald Sterling."