Former NFL Star Keyshawn Johnson Arrested for Alleged Domestic Battery
April 22, 2014 (8:26 am) GMT
The former football player says in a Twitter post that he 'did not hit, grab or strike Jennifer, nor would I ever touch her or any woman in anger.'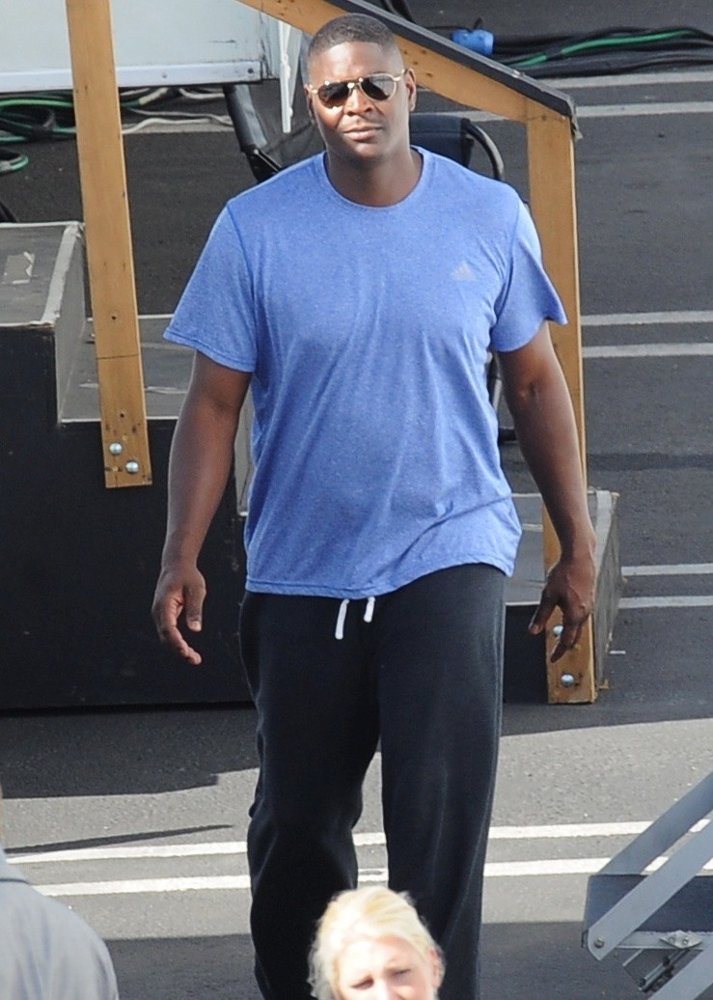 Former NFL star Keyshawn Johnson was arrested for misdemeanor domestic battery following a dispute with his ex-girlfriend. According to New York Daily News, Los Angeles County personnel from the Malibu/Lost Hills Sheriff Station responded to a report of possible domestic violence on early Monday morning, April 21 at a residence in Calabasas.

"Deputies arrived, it was determined that the resident and his ex-girlfriend were involved in a domestic dispute," read the police report. The officers then took Johnson to custody. He was released after posting a $20,000 bond at 9:15 A.M.

TMZ additionally reported that Johnson and the woman had an argument over marriage. He then reportedly smashed her phone, causing a gash on her hand. The two apparently have made up as they were caught going to an AT&T store together, presumably to buy a new phone. The girlfriend reportedly was not the one who reported the dispute to police.

Following the legal drama, Johnson took to Twitter to deny the assault. "I did not hit, grab or strike Jennifer, nor would I ever touch her or any woman in anger," he wrote. Johnson is a commentator and analyst on ESPN and the network said in a statement that they "are aware and are looking into it."


Crazy day...Here is my statement on the situation pic.twitter.com/sYwMcK50Lh

— Keyshawn Johnson (@Thromedamnball) April 22, 2014