'Star Trek 3' Writers Working on 'Flash Gordon' Reboot
April 15, 2014 (8:01 am) GMT
The upcoming remake will go 'right back to the original Raymond comic strips and sidesteps any association with the movie, and even the serials.'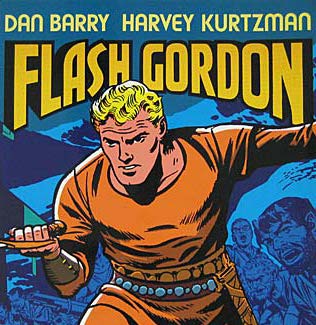 Another attempt to reboot "Flash Gordon" is underway. There were already several efforts in the past to bring back the handsome polo player into the screen, but none of them came to fruition. Now, a new report claims that "Star Trek 3" writers, John D. Payne and Patrick McKay, are working to revive the blonde-haired hero.

Payne and McKay are writing J.J. Abrams' "Star Trek 3" along with Roberto Orci. The two are also penning an adaptation of "Boilerplate: History's Mechanical Marvel" for Abram's Bad Robot and scripting a big-screen take on Biblical tale "Goliath". For the "Flash Gordon" reboot, they reportedly team up with producer Jon Davis and are now in the process of making a studio deal.

Steven "Flash" Gordon is a character in a science fiction adventure comic strip by Alex Raymond. He's a Yale graduate who is kidnapped and taken into space when Earth was bombarded by fiery meteors. The story has spawned movies and TV series with the latest adaptations running on Sci Fi Channel from 2007 to 2008.

According to Film Divider, the new version will go "right back to the original Raymond comic strips and sidesteps any association with the movie, and even the serials." It will allegedly "reclaim Flash Gordon from his current reputation in the way that Tim Burton redirected the public conception of Batman."