Morrissey Announces New Album 'World Peace Is None of Your Business'
March 8, 2014 (5:41 am) GMT
Serving as the follow-up to 2009s 'Years of Refusal', the new album 'has been provisionally set for late June/early July release worldwide.'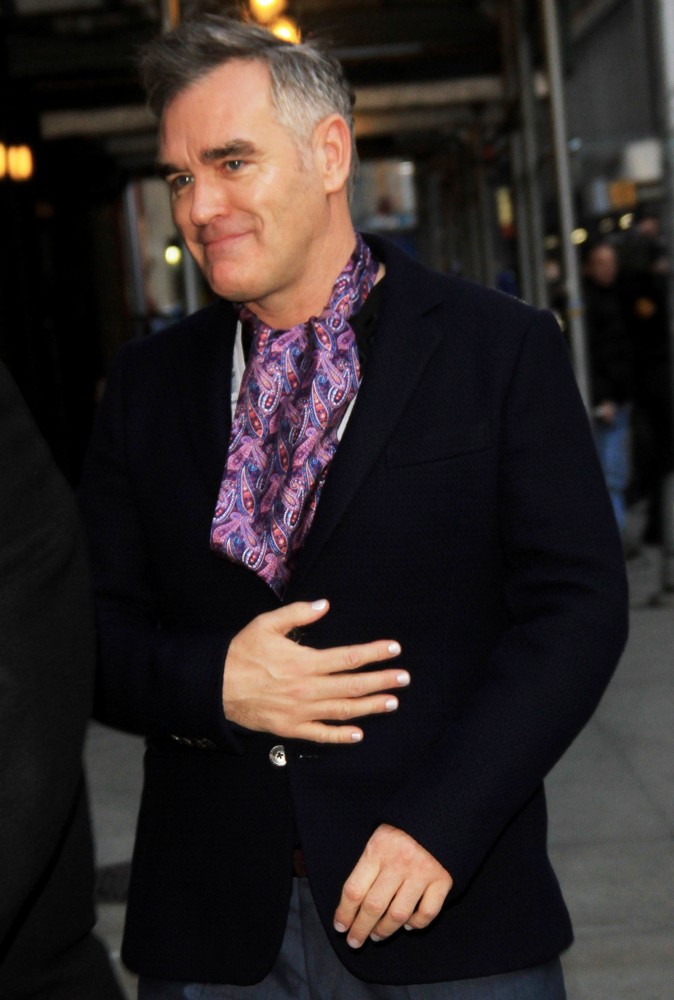 Earlier this year, Morrissey announced his plan to release a new album. Now, it has been revealed that the singer's first solo album since 2009's "Years of Refusal" would be called "World Peace Is None of Your Business".

According to the star's fansite True to You, the new record "has been provisionally set for late June/early July release worldwide." The site adds that Morrissey is "beyond ecstatic" with the album that features 12 tracks produced by Joe Chiccarelli, who has previously worked with the likes of Alanis Morissette and The Strokes.

"World Peace Is None of Your Business" marks Morrissey's tenth solo set and it will arrive via Harvest Records/Capitol.

In addition to recording songs for his new record, Morrissey is working on non-musical project. The success of his memoir "Autobiography", which came out in the U.S. in December, has prompted him to try writing a novel.

"In 2013, I published my 'Autobiography' and it has been more successful than any record I have ever released, so, yes, I am midway through my novel," he told Rolling Stone in January. "I have my hopes."