Aaron Carter Says Hilary Duff Is the Love of His Life
March 7, 2014 (5:58 am) GMT
The 'I Want Candy' singer makes reference to Duff in a Twitter post, writing, 'I'll spend the rest of my life trying to better myself to get back to her.'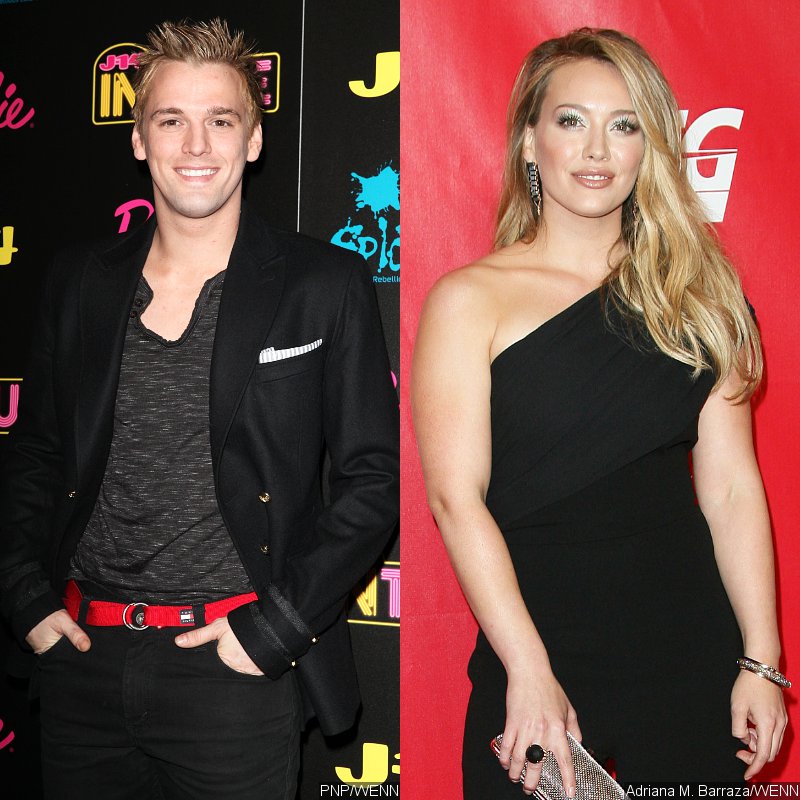 After years of separation, Aaron Carter apparently still loves Hilary Duff. The "I Want Candy" singer took to Twitter on Wednesday, March 5 to profess his love. Carter at first retweeted a photo of "flawless" Duff. He then wrote, "Don't be that stupid douche that loses the love of your life forever.. Like me..."

"I'll spend the rest of my life trying to better myself to get back to her. I don't care what ANY of you think," the singer added. "That tweet just gave me an anxiety attack." A fan asked if Carter was referring to Duff, to which he replied, "Sure am."

The love confessions took place only a few weeks after Duff announced her separation from husband Mike Comrie after three years of marriage. "They remain best friends and will continue to be in each other's lives. They are dedicated to loving and parenting their amazing son, and ask for privacy at this time," read a statement released in January. The pair have a son, Luca.

Carter and Duff dated in early 2000s but then separated because of love triangle with Lindsay Lohan. In a 2007 interview with PEOPLE, the "Lizzie McGuire" star said that there was no bad blood between her and Lohan. "We are both adults and whatever happened, happened when we were young. It's over," she stated.


More Aaron Carter News