Michael Lohan's Girlfriend Admits She Lied About Him Threatening Her With Knife
February 19, 2014 (3:01 am) GMT
Lohan's girlfriend Kate Major says, 'I regretfully tweeted while my emotions were high that I was being threatened by Michael with a knife, this was not the case.'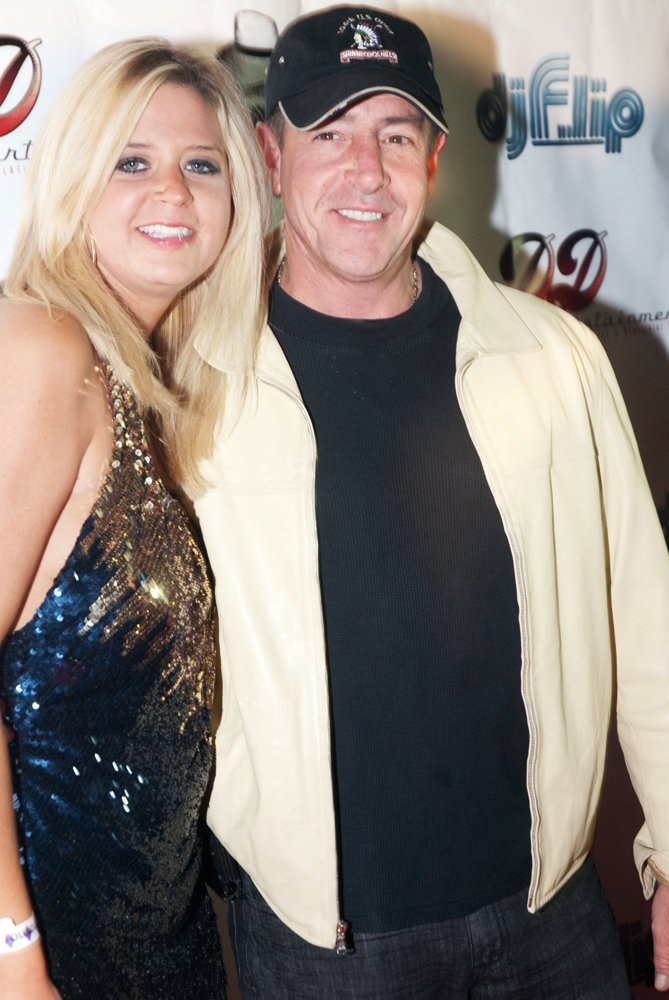 Michael Lohan's girlfriend Kate Major, who recently claimed in a Twitter post that Lohan threatened her with a knife during a recent argument, has admitted that she lied about the story. Major, who has a 1-year-old son with Lohan, told TMZ that she made up the claim because she was afraid that he would take their son, Landon.

"I regretfully tweeted while my emotions were high that I was being threatened by Michael with a knife, this was not the case," she told the site on Tuesday, February 18. Major also said in a Twitter post, "I should not have tweeted anything. This has all turned into a whirlwind. I'm sorry."

Lohan previously called the police to his Florida house, saying that Major was drunk and acted erratically around their son. "My fiancee is getting crazy again, and she's threatening to hurt herself again," he told the operator.

"She barricaded herself in the room. She was drinking all night. My little infant son is with me in the other room," he said. When asked if Major was violent, he replied, "Yes she has. She knocked a wine bottle out of my hand. She's losing it. And she's on medication, that's the problem. Her counselor just told me to call the police."

When the police came, Major reportedly told them that her boyfriend falsely accused her of drinking and they were involved in a major argument, in which he held a knife and threatened to kill her. She went on claiming that she hid in a bedroom, while Lohan tried to break the door by kicking it. She also alleged that Lindsay Lohan's father went to the sliding glass door and made stabbing gesture after failing to break the door.

Lohan denied the allegation, adding that there were two friends as witnesses. No one was arrested following the ordeal.