'Little House on the Prairie' Star Richard Bull Dies at 89
February 5, 2014 (5:55 am) GMT
Melissa Gilbert, who was his co-star on the show, writes on Twitter, 'Goodbye Richard working with you was such a joy but nearly as joyful as being your friend.'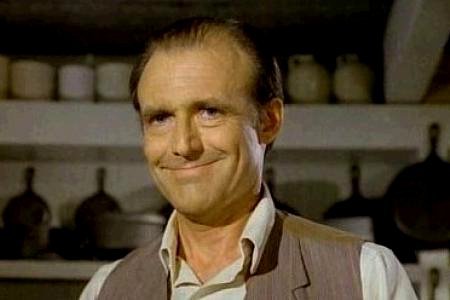 Actor Richard Bull, who played shop owner Nels Oleson on "Little House on the Prairie" between 1974 and 1983, has passed away. He was 89. According to the Associated Press, Bull died on Monday, February 3 at a hospital in Woodland Hills, Calif. His wife Barbara Collentine Bull said that the actor died from complications of pneumonia.

Melissa Gilbert, who co-starred with the late actor on the TV series, took to Twitter to pay tribute after learning of the sad news. "Goodbye Richard working with you was such a joy but nearly as joyful as being your friend," Gilbert tweeted on Tuesday.

Bull was born on June 26, 1924, in Zion, Ill. Young Bull enrolled at the drama school at Chicago's Goodman Theatre. After joining the Army Air Forces during World War II, he married Barbara and the couple pursued acting careers in New York before moving to California.

In addition to "Little House on the Prairie", Bull's credits included "Perry Mason", "The Fugitive", "The Alfred Hitchcock Hour", "The Andy Griffith Show", "Bewitched", "Peyton Place" and "Bonanza". In recent years, he took part in "ER" and 2003's TV movie "Normal" alongside Jessica Lange and Tom Wilkinson.