Honey Boo Boo and Family Involved in 'Scary' Car Accident
January 8, 2014 (1:48 am) GMT
Mama June talks about the car accident in a statement, saying, 'It was really scary for us, since it was the first time any of us had ever been in a wreck.'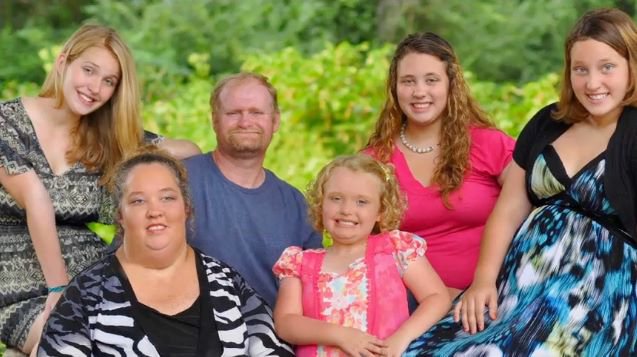 Honey Boo Boo a.k.a. Alana Thompson and her family are recovering from injuries they suffered after being involved in a car accident in McIntyre, Georgia on Monday, January 6. At that time, Honey Boo Boo's father Sugar Bear was behind the wheel, while the young reality star as well as Mama June (June Shannon), Pumpkin (Lauryn Shannon), and Chubbs (Jessica Shannon) were the passengers.

The other driver's headlights reportedly weren't on, causing the two vehicles crashed. The other driver, however, insisted that his lights were on an automatic setting. "We both had the green light. He [Sugar Bear] made a left hand turn which crossed the lane and I was traveling and that is when I struck him because he cut me off. He made a left hand turn when crossing on-coming traffic - that is when he struck me and I struck him. I was headed straight," he told E! News.

The stars of "Here Comes Honey Boo Boo" then were taken to a hospital to receive treatment for their injuries. PEOPLE reports that Pumpkin had severe bruises on her chest from the seat belt, while Mama June sprained her neck and back. Honey Boo Boo hit her head on the glass and Sugar Bear had a back sprain.

"As many of you have heard we were in a car accident last night," Mama June said. "It was really scary for us, since it was the first time any of us had ever been in a wreck. We are definitely really sore today, but our top priority is to celebrate Pumpkin's birthday. She turned 14 today and no matter how sore we feel we are going to go out and celebrate. As always we want to thank everyone for their support and well wishes."