Justin Bieber 'Isn't Retiring', Says Source
December 27, 2013 (3:34 am) GMT
A source close to Bieber says that the star is 'basically poking fun of how quickly news spreads without anyone vetting if it is true or not.'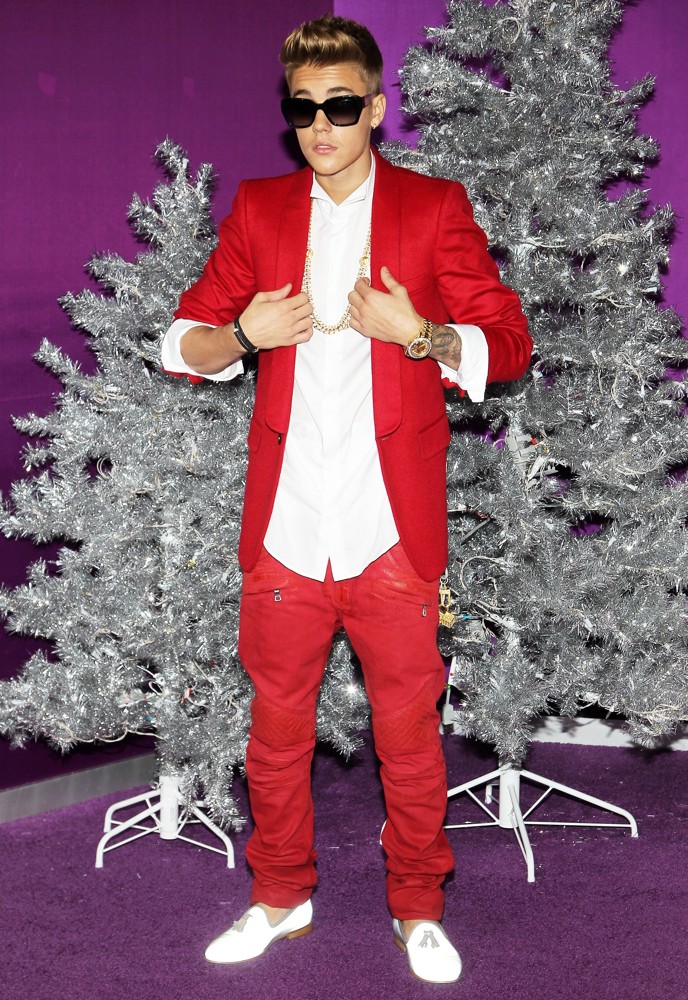 Earlier this week, Justin Bieber saddened his fans after announcing on Twitter that he's "officially" quitting music. However, a source close to the 19-year-old singer has explained that the retirement claim is "a joke."

"He isn't retiring, clearly," the source told Us Weekly. "It was a joke and he explained in two tweets afterwards! He is basically poking fun of how quickly news spreads without anyone vetting if it is true or not."

On Christmas eve, the Canadian heartthrob tweeted, "My beloved beliebers I'm officially retiring." "The media talks a lot about me.They make a up a lot of lies and want me to fail but I'm never leaving you, being a belieber is a lifestyle," he continued.

"Be kind loving to each other, forgive each other as god forgave us through Christ Merry Christmas IM HERE FOREVER."

It wasn't the first time Bieber talked about retiring from entertainment business. During his visit to Power 106 radio station, the "Baby" singer said, "I'm actually retiring, man." His rep immediately confirmed that the star was joking.


More Justin Bieber News