'Bachelor' Star Melissa Rycroft Pregnant With Second Child
October 23, 2013 (7:07 am) GMT
Melissa says on 'Good Morning America' that she and her husband Tye Strickland are expecting their second child, saying, 'We have a little bundle growing.'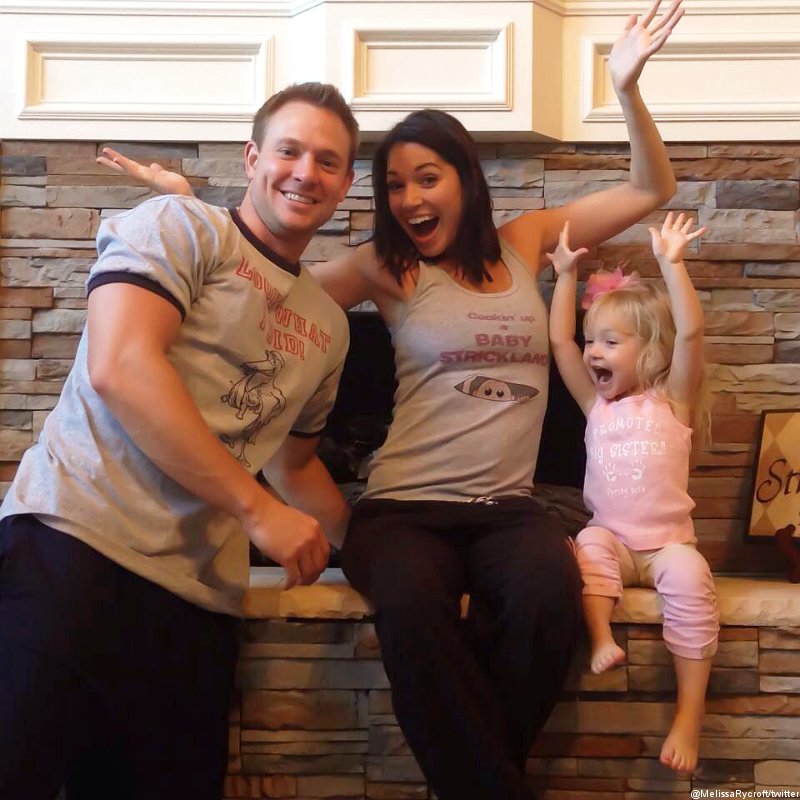 "The Bachelor" alum Melissa Rycroft and her husband Tye Strickland are going to be parents for the second time. Melissa, who also competed on "Dancing With the Stars: All-Stars", announced on Tuesday, October 22 that she and husband would welcome their second child "this spring, next season."

"The dancing family is growing," Melissa said on "Good Morning America". She added, "We have a little bundle growing." The pair, who got married in 2009, are already parents to 2-year-old daughter Ava Grace.

Melissa also shared the good news via her Twitter. She wrote, "Clearly excited to share our big news!!! A new little Strickland will debut this fall!" The mother of one quickly corrected the post, "Oops... clearly not due this FALL! I meant SPRING. (Pregnancy brain at work!)" She also attached a photo of her holding a home pregnancy test.

"Thank you so much for all he sweet congrats! Clearly, we are very excited to meet the newest addition to the family!" she tweeted again. A photo which was attached to the the post shows Melissa and her husband wearing matching tops. The couple and their daughter are all smile in the photo.


Clearly excited to share our big news!!! A new little Strickland will debut this fall! pic.twitter.com/q6arNlpYLY

— Melissa Rycroft (@MelissaRycroft) October 22, 2013