Kanye West Explains Jesus Christ's Appearance at Concert
October 23, 2013 (4:48 am) GMT
By bringing out the Jesus look-alike during his recent show, the rapper wants to share the message that people can 'have a relationship' and 'talk with Jesus.'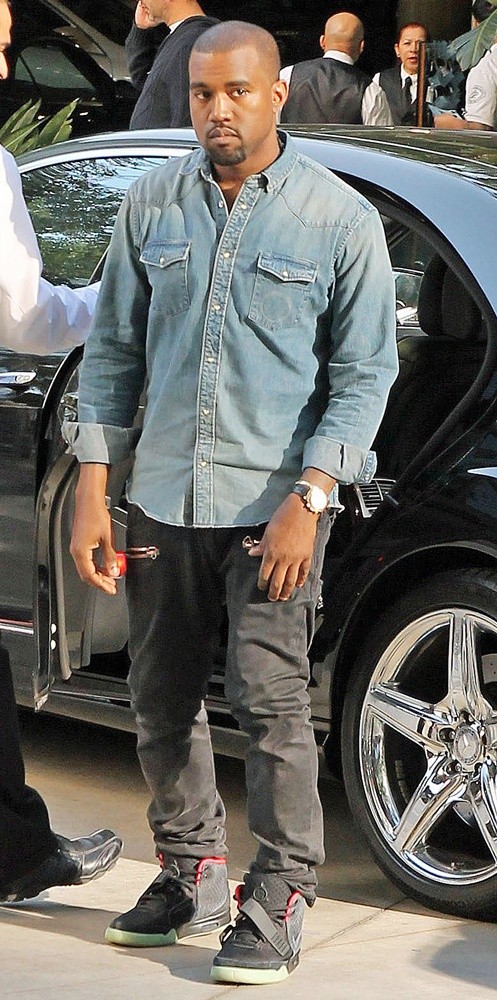 Last weekend, Kanye West kicked off his "Yeezus" tour in Seattle with Jesus Christ appearing as a special guest. An actor dressed as Jesus walked barefoot onto the stage before the 36-year-old rapper performed his hit called "Jesus Walks".

In a new interview with San Francisco radio station Wild 94.9, West explained why he decided to bring out the Jesus look-alike at the concert. "I had a friend of mine that's a pastor there as we started discussing how we wanted to deliver it," the fiance of Kim Kardashian said.

"My girl even asked afterwards, 'Is that weird if Jesus comes on stage?' They're like, 'No. We do plays all the time. People play Jesus. You know what's awesome about Christianity? We're allowed to portray God. We're allowed to draw an image of him. We're allowed to make movies about him. Other religions, you're not allowed to do that. That's what's really awesome about Christianity. That's one of the really awesome things,' " he continued.

West went on saying that the portrayal of Jesus in his concert was also meant to have a message. "One of the things that I wanted to really get across with that message is that you can have a relationship with Jesus, that you can talk to Jesus," he said. "In the same way how someone will have 'Jesus is My Homeboy' [on a T-shirt], that is the way I would express it and the way I create, is that you can have a relationship with Jesus, that you can talk to him."


More Kanye West News