Whitney Cummings Reveals Split With Peter Berg During Stand-Up Show
October 18, 2013 (8:55 am) GMT
The lovers decided to go their separate ways a couple of weeks ago and it appears to be a bad break-up.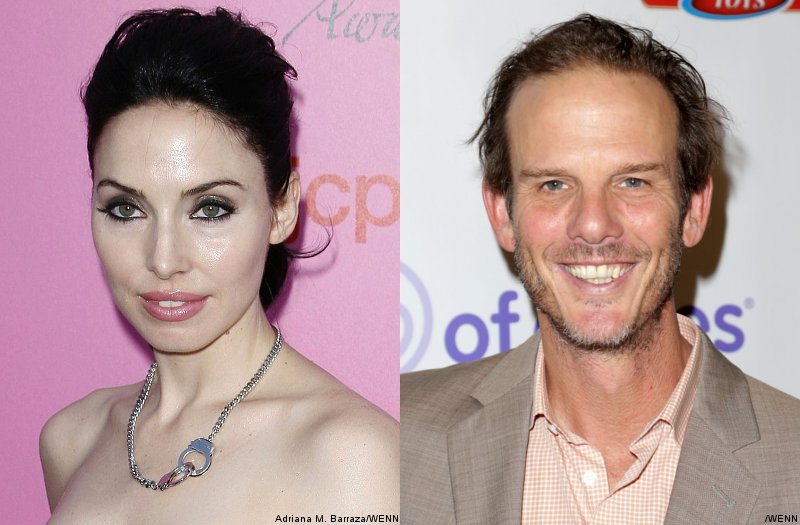 A recent stand-up gig became the outlet for Whitney Cummings to announce her two-week-old split-up with "Battleship" director Peter Berg. The 31-year-old comedienne told her audience during her performance that she had already broken up with the 51-year-old "Friday Night Lights" producer after more than a year of dating.

"She announced it. It kind of sounded like a bad breakup -- she talked about hating guys," an eyewitness said about Cummings' announcement. Just a few months ago in July, the pair were spotted still very much in love outside the Bowery Hotel in New York.

The break-up is deemed another blow to Cummings, who in March said goodbye to her now-canceled NBC sitcom "Whitney", which she created based on her real-life experiences and comedy routines. Keeping her busy are her stand-up tour and guest appearances on her friend Chelsea Handler's talk show "Chelsea Lately", while working as executive consultant on CBS' sitcom "2 Broke Girls", which she co-created with Michael Patrick King.

Meanwhile, Berg also has a lot on his plate to keep his mind off of his heartbreak. After wrapping up the filming for the HBO pilot of Damon Lindelof's "The Leftovers" starring Justin Theroux, he is developing a sequel to "Hancock", the film adaptation of Marcus Lutrell's "Lone Survivor" and is producing the Brett Ratner-directed action-adventure film "Hercules: The Thracian Wars" starring Dwayne "The Rock" Johnson.