Report: Amanda Righetti and Owain Yeoman to Leave 'The Mentalist'
August 7, 2013 (5:54 am) GMT
Amidst rumor of Grace and Wayne departure, creator Bruno Heller says the show is heading into its 'most dramatic and game changing season.'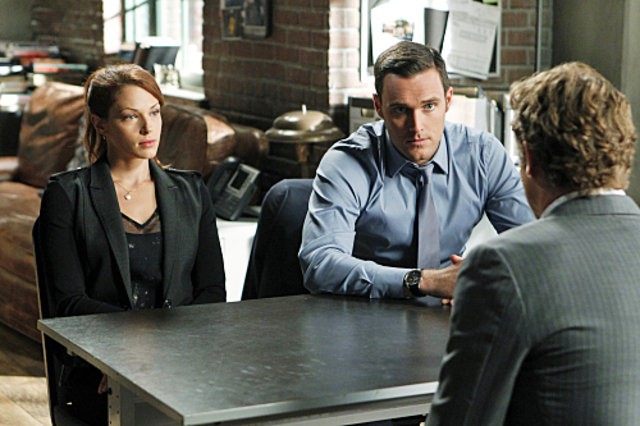 Two main members of Lisbon's Serious Crime Unit will be leaving "The Mentalist". According to TVLine, the upcoming sixth season will be the last for Amanda Righetti and Owain Yeoman who play on/off couple Grace Van Pelt and Wayne Rigsby.

Series creator Bruno Heller would "neither confirm or deny" the rumor. He, however, did acknowledge that the CBS procedural series is heading into its "most dramatic and game changing season and anything can happen."

Grace and Wayne were back on together in the finale of the fifth season last May. Many suggest their impending departure has something to do with the unmasking of Red John that is promised to be revealed when the show returns later this year.

"They've always been in love with each other," Heller once told EW. "As we get closer to Red John, all of the team members will start thinking about their major life decisions. That applies to both Lisbon [Robin Tunney's character] and Grace. They haven't been able to look to their own feelings. As the show rolls on, those feelings will come to the fore."