Prince William and Kate Middleton Name Baby Son George Alexander Louis
July 25, 2013 (12:57 am) GMT
The Kensington Palace announces in a statement, 'The baby will be known as His Royal Highness Prince George of Cambridge.'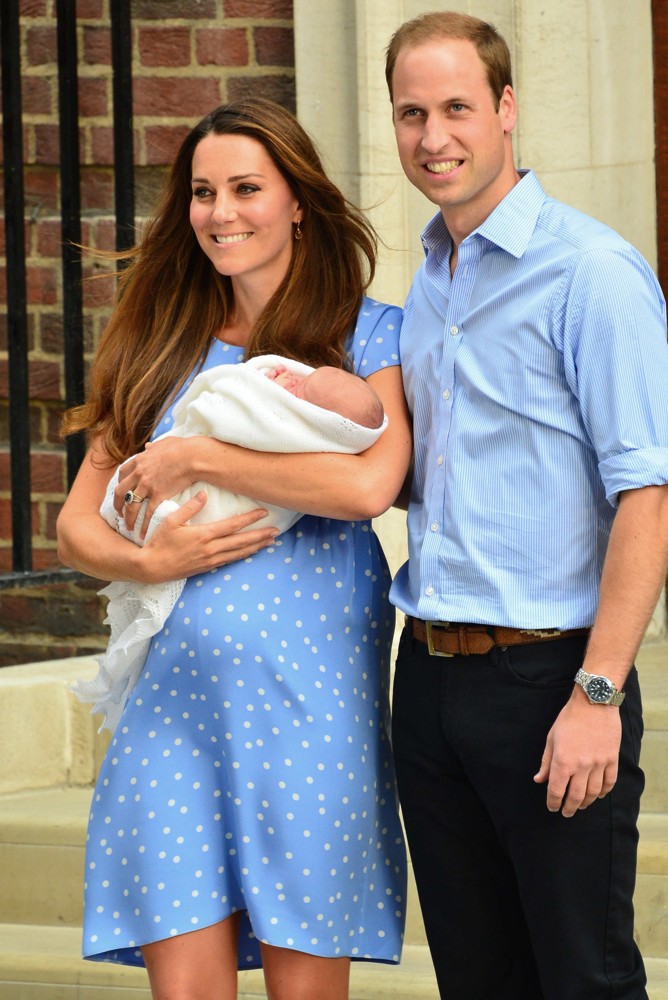 Two-day-old Prince of Cambridge finally has a name. Prince William and his wife Kate Middleton announce in a statement that they have chosen a name for their baby son, George Alexander Louis.

"The Duke and Duchess of Cambridge are delighted to announce that they have named their son George Alexander Louis," the Kensington Palace states. "The baby will be known as His Royal Highness Prince George of Cambridge."

There is no official explanation about the meaning behind the name, but it's strongly believed that the name was chosen with love and a nod to history of their family.

George is the name of Queen Elizabeth II's father George VI and grandfather George V. Alexander is a male version of the Queen's middle name Alexandra, while Louis is part of Prince William's full name, William Arthur Philip Louis.

Third to the throne, the baby was born Monday, July 22 at St. Mary's hospital in London. "It's very emotional," Kate said. "It's a moment that any parent having just given birth will know what this feeling feels like." William added, "It's very special." The couple brought their baby home Tuesday, July 23.