'Who's the Boss' Star Danny Pintauro Set to Wed Boyfriend
April 6, 2013 (6:00 am) GMT
The Jonathan Bower of the popular 1980s sitcom is engaged to boyfriend Wil Tabares and plans 'to move to California once Prop 8 is overturned.'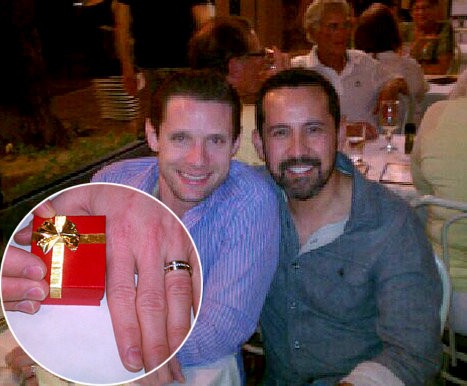 Danny Pintauro is engaged to boyfriend Wil Tabares. The former child star told Us Weekly that his boyfriend asked him to marry him during the celebration of their first anniversary at Palm Springs, California.

Pintauro told the site that Tabares popped the question while they were on a romantic dinner on Wednesday, April 3. "He made a video, and in the video held up the box [with the ring]," said the 37-year-old actor. "I looked up and he had it in his hand!"

Tabares quickly took to his Facebook page to share the happy news and a picture of his engagement ring along with a caption which read, "He said yes!"

The couple is currently living in Los Angeles, where Pintauro works as a restaurant manager and Tabares is an employee of a casino. The couple is optimistic about their romantic relationship even though the state doesn't allow same-sex marriage.

"We live in a state, Nevada, that does not yet allow same-sex marriage. Our plan is to move to California once Prop 8 is overturned," Pintauro referred to the legislation banning same-sex marriage in the state. "Wil is the best, and I couldn't be happier to spend the rest of our lives together!" he added.