'Star Wars: Clone Wars' Canceled After Five Seasons, 'Detours' Put on Indefinite Hold
March 12, 2013 (6:38 am) GMT
Lucasfilm is not producing new episodes of the Cartoon Network animated series as the studio 'has decided to pursue a new direction in animated programming.'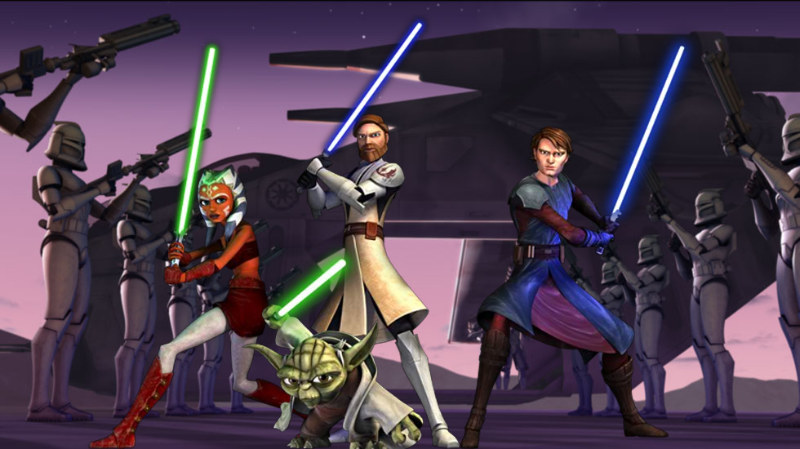 "Star Wars: The Clone Wars" has met its end after five seasons. Lucasfilm has announced that the recently-concluded season of the animated series on the Cartoon Network is the last for the show.

"After five highly successful and critically acclaimed seasons of 'Star Wars: The Clone Wars', we feel the time has come to wind down the series," the company wrote in a statement posted on its website Monday, March 11.

It added, "While the studio is no longer producing new episodes for Cartoon Network, we're continuing production on new Clone Wars story arcs that promise to be some of the most thrilling adventures ever seen. Stay tuned for more information on where fans can soon find this bonus content."

Commenting on the show's cancellation, Cartoon Network said, "It has been a pleasure to work with Lucasfilm on 'Star Wars: The Clone Wars' over the last five years and introducing a whole new audience to this great iconic brand."

Besides ending the production of "Star Wars: The Clone Wars", Lucasfilm decided to delay the release of "Star Wars: Detours", a new animated comedy from Seth Green, Todd Grimes and Matthew Senreich, which had released a trailer last summer. The studio said it "reconsidered whether launching an animated comedy prior to the launch of [Star Wars] Episode 7 makes sense."

Justifying its latest moves, the company said, "As we enter into an exciting new era focused on the next Star Wars trilogy, Lucasfilm has decided to pursue a new direction in animated programming."

The studio also hinted that it closes the book on the prequel era as it moves on with more stories in new time setting. "We are exploring a whole new Star Wars series set in a time period previously untouched in Star Wars films or television programming," it teased. "You can expect more details in the months to come."

"Star Wars: The Clone Wars" cancellation came five months after Disney purchased the George Lucas-founded company. The studio has planned a new "Star Wars" movie trilogy, with the first installment "Star Wars Episode 7" being slated to arrive in 2015.