SXSW: Sam Raimi's Producing Partner Clarifies 'Evil Dead 4' Is Actually 'Army of Darkness 2'
March 11, 2013 (8:43 am) GMT
Robert G. Tapert explains, 'Everybody calls it 'Evil Dead 4' but 'Army of Darkness' wasn't called 'Evil Dead' anywhere except by the fans.'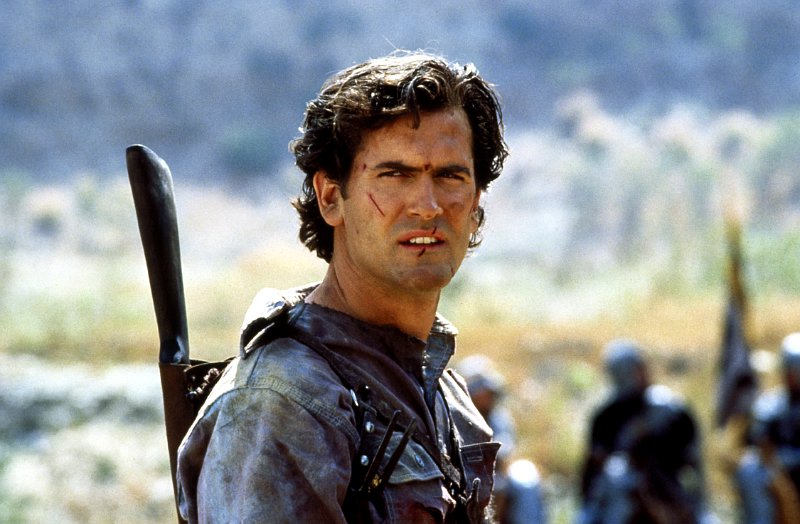 The so-called "Evil Dead 4" project Sam Raimi previously talked about in an interview is confirmed by his Ghost House Pictures producing partner Robert G. Tapert. However, Tapert insists it is actually "Army of Darkness 2", not the "Evil Dead 4" like it was originally claimed.

"That would be 'Army of Darkness 2'," the producer clarifies the confusion in a Q&A section at the South by Southwest Film Festival. "Everybody calls it 'Evil Dead 4' but 'Army of Darkness' wasn't called 'Evil Dead' anywhere except by the fans."

Regardless of what Tapert says, "Army of Darkness" is actually titled "Evil Dead III: Army of Darkness" in the DVD box set listed on Amazon. The plot also follows the second installment of the original "Evil Dead" trilogy.

Raimi previously said he would start writing the script with his brother Ivan Raimi this summer. They wrote 1992's "Army of Darkness" together, and also teamed up as a writing team for 1990's "Darkman" and reunited recently for 2009's "Drag Me to Hell".

Bruce Campbell hints he may reprise his role as the male lead Ash Williams. "Sam threatens this every six months. I've heard this a thousand times, because in the back of his mind, he never wants to let go, because he loved making these movies," he says.

"We all loved making them together. They were a nightmare to make, very difficult, but they lasted the test of time, so he's not going to let that go, and I'm never going to say 'no.' It'll be me and a walker fighting some other old guy. But that's what he does and who knows? It may happen."

The first installment of the remake to the cult horror movie trilogy is directed by Fede Alvarez. Premiered at SXSW, it is produced by Raimi, Campbell and Tapert, who are also the writer/director, lead actor, and producer of the original trilogy respectively.