'The Vampire Diaries' 4.16 Preview: Elena Turns Off Her Humanity
February 22, 2013 (6:35 am) GMT
As Elena begins finding a way to cope with her grief, Stefan is worried that she is 'numb to everything that makes her who she is.'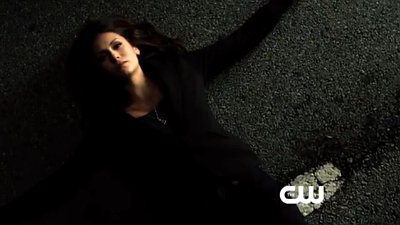 Just when it seems that Elena has moved on from the grief over the death of her brother, she makes Stefan worry again. In an upcoming episode of "The Vampire Diaries", she and Caroline are participating in a cheerleading competition, and the new vampire is feeding on a girl from their rival team.

Caroline isn't happy that Elena is feeding on the competition, while Stefan notices that Elena's humanity is off. "She's numb to everything that makes her who she is," the younger Salavatore tries to alert his brother, Damon, who seemingly isn't bothered at all. "Show her a good time," he suggests instead.

Later, the two brothers see Elena walking out naked. "It's nothing you guys haven't seen before," she coldly says as Stefan and Damon appear to be confused.

"The Vampire Diaries" will take a two-week hiatus and return with the new episode "Bring It On" on Thursday, March 14.