Ke$ha Drinks Her Own Pee on MTV's Docu-Series
February 14, 2013 (8:24 am) GMT
Dishing on 'Ke$ha: My Crazy Beautiful Life' directed by her brother, the 'Tik Tok' singer says, 'He got all the things you would want to see and all the things you wouldn't really want to see.'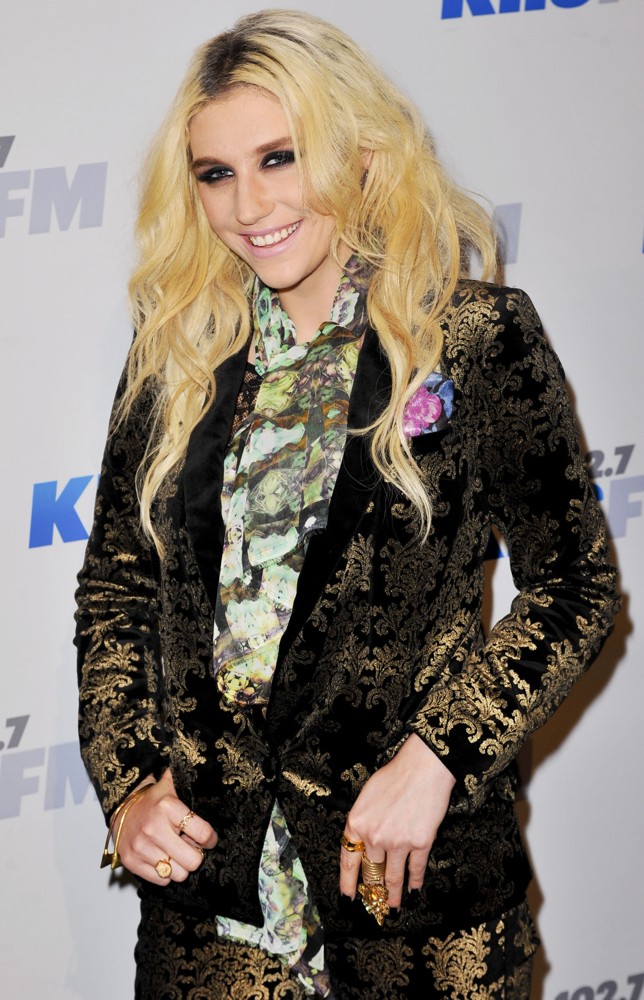 Prepare to be grossed out when wathing "Ke$ha: My Crazy Beautiful Life" on MTV. The 25-year-old Ke$ha recently shared to BBC 1 radio what would be seen in her upcoming docu-series, revealing that she drank her own urine during the filming.

"He got all the things you would want to see and all the things you wouldn't really want to see," she dished, "making out with dudes, drinking my own pee, jumping out of a building, jumping out of aeroplanes, swimming with sharks ..."

Detailing further why she took a gulp of her pee, the "Die Young" singer shared, "I was told drinking my own pee was good ... Somebody tried to take my pee away from me and I said, 'That is mine!' So I snatched it up and took a chug and it was really gross so I don't do it anymore."

Not afraid of being labeled disgusting, Ke$ha said some people accused her of having weird odor. "My fans are amazing to me, but usually the people around me say, 'You're disgusting!' or, 'Put your pants on!' or, 'You're late!' Or they say, 'You smell weird, what's that smell?' I smell like a hobo," she claimed.

Ke$ha's "Crazy Beautiful Life" was shot over the course of two years and directed by the singer's journalist brother Lagan Sebert. It will give an intimate look at the "We R Who We R" hitmaker as she navigates the drama and madness of both her personal and professional live, traveling the globe and recording her latest album "Warrior".

The show is scheduled to premiere sometime in April.