Disney Cancels 'Star Wars Episode II' and 'III' Re-Release to Focus on New Trilogy
January 29, 2013 (2:18 am) GMT
The studio explains that it 'will now focus 100 percent of our efforts on Star Wars: Episode VII in order to ensure the best possible experience for our fans.'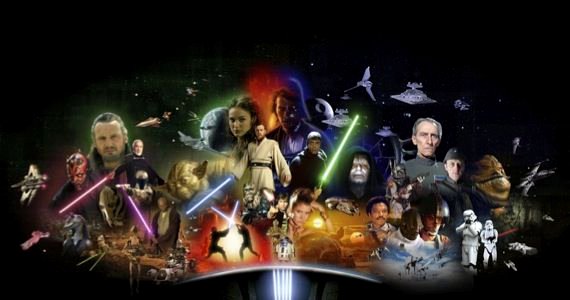 Fans will not see the 3D re-release of "Star Wars: Episode II - Attack of the Clones" and "Star Wars: Episode III - Revenge of the Sith" in the near future. Walt Disney Pictures/LucasFilm have decided to postpone the re-release plan in order to focus on the "Star Wars Episode 7" project.

The studio announced the news on Monday, January 28, stating, "Lucasfilm has decided to postpone this fall's scheduled release of Star Wars Episodes II and III in 3D. Given the recent development that we are moving forward with a new Star Wars trilogy, we will now focus 100 percent of our efforts on Star Wars: Episode VII in order to ensure the best possible experience for our fans. We will post further information about our 3D release plans at a later date."

Previously, 20th Century Fox re-released "Star Wars: Episode I - The Phantom Menace" in 3D back in Februrary 10, 2012. It grossed $22 million on its debut weekend, collecting a total domestic cume of $43 million. As for "Attack of the Clones" and "Revenge of the Sith", it is unclear how much post-conversion work has been accomplished on the two films.

Before the postponement announcement was made, George Lucas had noted that it's better for him to release one movie a year than re-issue six films in 3D at once. He told The Hollywood Reporter, "I said, 'This won't sustain for six years (doing it that way)'."

"Everyone will go to the first one or two, and pretty soon you'll be spending a lot of money and not having a lot of people come see the movie. I wanted to do it every year, and I wanted to make something that was sort of reliable. I wanted to put the same amount of effort into each conversion. It takes about nine months to do it."

"Episode 7" has just tapped A-list sci-fi filmmaker J.J. Abrams to serve behind the lens. The movie is slated for a 2015 release Stateside, but it has been reported that Abrams has yet to agree on the release date. The script, meanwhile, is provided by Oscar winner Michael Arndt.