'Deception' Creator Describes Show as 'Donnie Brasco' Meets 'Sabrina'
January 7, 2013 (8:18 am) GMT
Denying that her show is inspired by ABC's soap 'Revenge', Liz Heldens reveals the conception of the NBC new series, 'I was thinking, 'How can you do a undercover show with a female protagonist?' '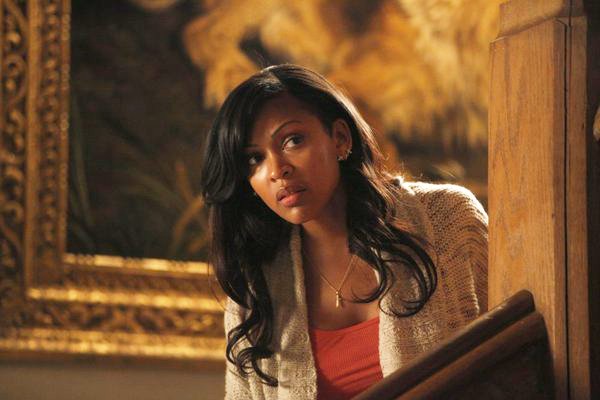 "Deception" has drawn comparison to "Revenge" due to its premise, in which a young woman lives among a wealthy family to uncover their dark secrets. Answering people's curiosity if the new drama is NBC's answer to the ABC soap, creator Liz Heldens revealed the real inspiration behind her show.

"Two of my favorite movies are 'Donnie Brasco' and 'The Departed'," Heldens said at the TCA winter press tour on Sunday, January 6. "I was thinking, 'How can you do a undercover show with a female protagonist?' " She added, "I asked myself, 'Could 'Donnie Brasco' and the movie 'Sabrina' have a baby?' That was how it happened."

To premiere Monday, January 7 at 10/9c, "Deception" stars Meagan Good as Detective Joanna Locasto, who tries to reconnect to the Bowers after their daughter and Joanna's friend Vivian (Bree Williamson) was found dead of an overdose. FBI agent Will Moreno (Laz Alonso), however, is convinced that the troubled girl's death was a homicide.

Vivian has two brothers, Edward (Tate Donovan) and Julian (Wes Brown). Speaking of his alter ego, Donovan admited, "Everyone thinks he's this horrible monster." As for Brown's character Julian, Good described him as "the bad boy. He is the one that the girls just love. He's got a little bit of a fiery temper."