J.J. Abrams Explains Why He's Always Uber-Secretive on His Movie Projects
January 7, 2013 (6:32 am) GMT
The 'Star Trek Into Darkness' helmer says, 'I just want to make sure that when somebody sees something in a movie they didn't watch a 60-minute behind-the-scene that came out two months before.'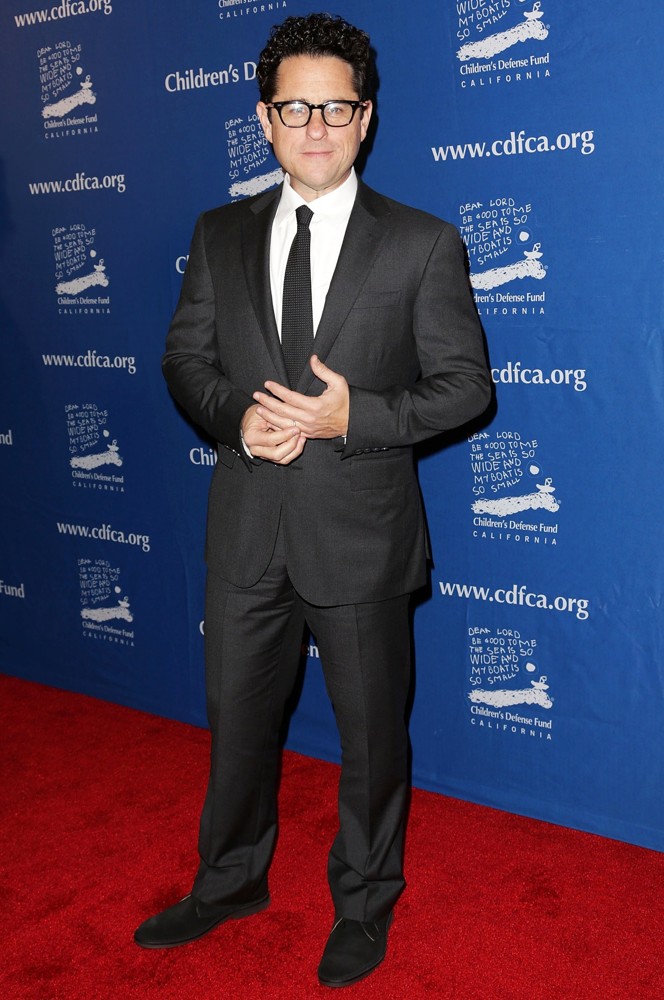 J.J. Abrams has explained the reason why he detests spoilers in movie/TV news and how he becomes notoriously known as one of the most uber-secretive filmmakers. In an in-depth discussion during the TCA winter press tour in Pasadena on Sunday, January 6, the "Star Trek" helmer revealed how he managed to stay tight-lipped on his projects amid today's spoiler-centric online media.

Abrams, as quoted by Entertainment Weekly, opened up about how he convinced his actors and crew to keep all the information about his projects secret from reporters. "I will sit in a meeting before a movie with 80-some people, heads of departments, and literally say that all I ask is that we preserve the experience for the viewer," he stated.

"Every choice we make, every costume fitting, every pad of makeup, every set that's built - all that stuff becomes less magical if it's discussed and revealed and pictures are posted online," he reasoned. "I just want to make sure that when somebody sees something in a movie they didn't watch a 60-minute behind-the-scene [video] that came out two months before."

Still, Abrams stressed that he never threatened his teams when asking them not to share details to the media. "It's not like there are threats, it's not like we're begging them every day," he said. "We just say upfront that all the work we're doing is about making this a special experience for the viewer; let's preserve that as long as we can."

The "Super 8" director went on saying that he never understood why some fans would want to be spoiled in the first place. He took his latest project "Star Trek Into Darkness" as an example. "Why do I want to see [a behind-the-scenes element of the film] if it's something I don't even understand yet?" he asked.

"Let me experience it so I know what the movie is and have the opportunity to get sucked into that experience, and feel like, 'Oh my god, that world is real, that ship is real, that battle is real' ... If I've [already] seen how ILM or whatever visual effects company made that look real, you're ruining it before it even exists."

Despite being known for being super-secretive, Abrams admitted that he would not keep things vague as it got closer to the release dates of his projects. "It's only fun to keep things quiet when it finally comes out as scheduled, because then you feel like, 'Oh I didn't just spend six months ruining the movie for people'," he said.

"It's not fun during the experience of withholding. Because then you sound like a coy bastard ... and you're sort of being a jerk. It's about making sure that when you see the movie - or the show when it airs - that you didn't read the synopsis that came out of my fat mouth because I'm answering a question that I'm grateful anyone would even ask - which is, 'What happens?' I would rather people experience what happens rather than being told what happens and then have it confirmed."

Abrams' highly-anticipated film "Star Trek Into Darkness" will grace theaters across the U.S. on May 17.