Bret Easton Ellis Apologizes for Dissing 'Zero Dark Thirty' Helmer Kathryn Bigelow
December 19, 2012 (2:31 am) GMT
The 'Canyons' scribe confesses that he went too far with his Twitter rants, which he says make him 'look like I'm attacking Kathryn Bigelow when I just had an urge to tweet about her.'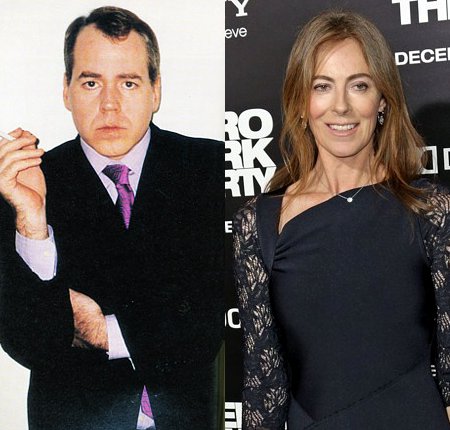 It seems that Bret Easton Ellis feels sorry for dissing "Zero Dark Thirty (2012)" director Kathryn Bigelow on Twitter recently. The screenwriter of "The Canyons" has offered an apology for Bigelow, claiming that he went "beyond douchiness into another more insensitive realm."

Writing on The Daily Beast, the writer of "American Psycho" admitted that he went too far with his Twitter rants against the Oscar-winning helmer of "The Hurt Locker". He said that his tweets made him "look like I'm attacking Kathryn Bigelow when I just had an urge to tweet about her."

Earlier this month, Ellis provoked outrage by tweeting, "Kathryn Bigelow would be considered a mildly interesting filmmaker if she was a man but since she's a very hot woman she's really overrated." He was then accused of being a sexist by several women who also noted his sexual orientation.

Defending himself from the accusation, Ellis wrote, "As someone who is not a white, male, heterosexual filmmaker, as someone who has felt like an outsider for things they couldn't help, as someone who had been bullied for exactly those things he couldn't help -- I guess I should have known better."

Furthermore, the "Less Than Zero" author expressed his regret by admitting that he often tweets "after a couple of drinks or glasses of wine," which contributed to his "randomness and juvenilia and alcohol contribute to each tweet."

Bigelow hasn't made any comment regarding Ellis' controversial tweets aimed at her. She has recently been busy promoting "Zero Dark Thirty" which will open on Wednesday, December 19 in selected screens, before debuting Stateside on January 11, 2013.