'Game of Thrones', 'Downton Abbey' and 'Homeland' Among PGA Awards TV Nominees
November 29, 2012 (8:17 am) GMT
'Thrones', 'Abbey' and 'Homeland' are racing for the best drama series title, while '30 Rock', 'Big Bang Theory' and 'Modern Family' are nominated in the best comedy series category.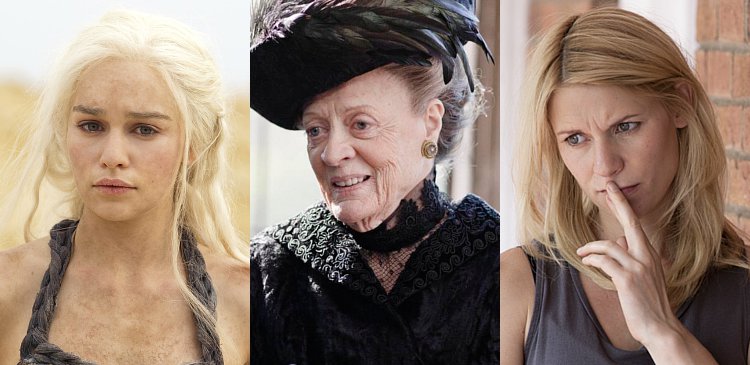 The Primetime Emmy Awards has passed a couple of months ago, but some shows are still able to add more trophies to their shelves this year. Producers Guild of America has just announced the nomination list of its 24th annual award show, unveiling cable channels' domination in the drama category.

"Game of Thrones" (HBO), "Downton Abbey" (PBS), "Homeland" (Showtime), "Mad Men" (AMC) and "Breaking Bad" (AMC) are all up for The Norman Felton Award. Missing from the list is another acclaimed series "Boardwalk Empire", preventing HBO from taking two noms in the category.

The comedy series which are eying The Danny Thomas Award are "30 Rock" (NBC), "The Big Bang Theory" (CBS), "Curb Your Enthusiasm" (HBO), "Louie" (FX) and Emmy winner "Modern Family".

In reality competition series, long-running shows "The Amazing Race", "Dancing with the Stars", "Project Runway" and "Top Chef" face off relatively new show "The Voice".

Meanwhile, "The Colbert Report", "Jimmy Kimmel Live!", "Late Night with Jimmy Fallon", "Real Time with Bill Maher" and "Saturday Night Live" are fighting against each other for the best live entertainment and talk show title. "The Daily Show with Jon Stewart", which won Outstanding Variety, Music or Comedy Series Award at this year's Emmys, is not included in the list, perhaps because it didn't submit itself for this award.

The winners of PGA Awards will be announced in a ceremony set to take place January 26 at the Beverly Hilton. Nominations for feature film and longform TV will be announced January 3.

The Norman Felton Award for Outstanding Producer of Episodic Television, Drama:
The Danny Thomas Award for Outstanding Producer of Episodic Television, Comedy:
The Award for Outstanding Producer of Non-Fiction Television:
"American Masters" (PBS) - Producers: Prudence Glass, Susan Lacy, Julie Sacks
"Anthony Bourdain: No Reservations" (Travel Channel) - Producers: Christopher Collins, Mike Steed, Lydia Tenaglia, Tom Vitale, Sandy Zweig
"Deadliest Catch" (Discovery Channel) - Producers: Thom Beers, Jeff Conroy, Sean Dash, John Gray, Sheila McCormack, Bill Pruitt, Decker Watson
"Inside the Actors Studio" (Bravo) - Producers: Producer eligibility pending
"Shark Tank" (ABC) - Producers: Rhett Bachner, Becky Blitz, Mark Burnett, Bill Gaudsmith, Yun Lingner, Brien Meagher, Clay Newbill, Jim Roush, Laura Skowlund, Paul Sutera, Patrick Wood
The Award for Outstanding Producer of Live Entertainment & Talk Television:
The Award for Outstanding Producer of Competition Television:
The Award for Outstanding Sports Program:
"24/7" (HBO)
"Catching Hell" (ESPN)
"The Fight Game with Jim Lampley" (HBO)
"On Freddie Roach" (HBO)
"Real Sports with Bryant Gumbel" (HBO)
The Award for Outstanding Children's Program:
The nominees of the Award for Outstanding Digital Series are listed below in alphabetical order:
"30 Rock: The Webisodes" (www.nbc.com)
"Bravo's Top Chef: Last Chance Kitchen" (www.bravotv.com)
"Dexter Early Cuts: All in the Family" (www.sho.com)
"The Guild" (www.watchtheguild.com)
"H+ The Digital Series"
(www.youtube.com/user/HplusDigitalSeries)
"Red vs. Blue" (www.roosterteeth.com)
More Game of Thrones News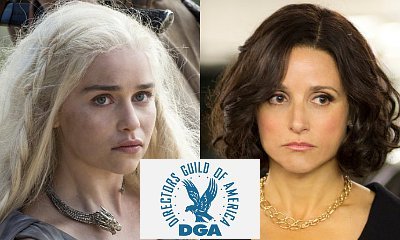 'Game of Thrones' and 'Veep' Directors Among 2017 DGA Winners in TV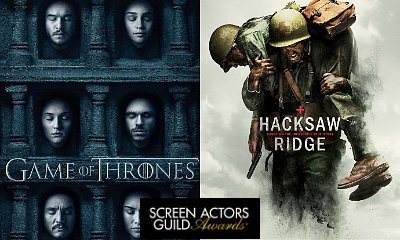 SAG Awards 2017: 'Game of Thrones' and 'Hacksaw Ridge' Among Early Winners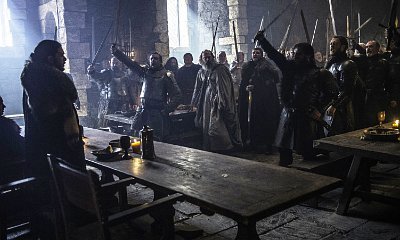 Is 'Game of Thrones' Season 7 Premiering in June?