Taylor Swift: My Exes Did Ask Me Not to Write Song About Them
October 23, 2012 (9:11 am) GMT
The 'We Are Never Ever Getting Back Together' hitmaker says, 'If a man dates me, he's kind of signing a waiver saying he's cool with me writing songs about him.'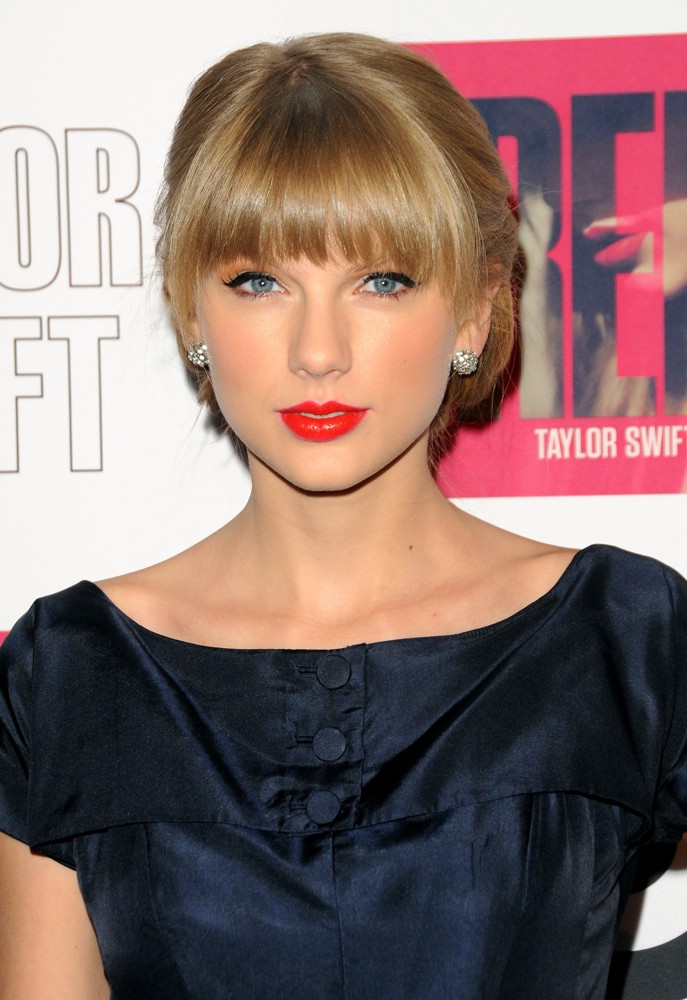 Notoriously known for penning songs about her past romances, Taylor Swift admits that some guys whom she dated in the past were wary of becoming the next subject of her songwriting. "Some have said, 'Please don't write about me,' but only when we're in the process of breaking up," she tells Daily Mail.

The country/pop singer doesn't say whether or not she complied with their requests, but she does think that the men should have known what they were dealing with when they decided to start seeing her. "If a man dates me, he's kind of signing a waiver saying he's cool with me writing songs about him," she reasons.

"I write songs about my life: it's not something I've kept secret and pretty much everyone knows that, so no, I don't worry that a new man will get upset about something I write. That being said, it's mind-blowing how some guys have just handed me inspiration for some of these songs on a plate," she elaborates.

She explains why her relationships with fellow musicians never ended well. "I've found that men I've dated who are in the same business can be really competitive," she says. "I've found a great group of girlfriends in the same business who aren't competitive, but a few times guys have started comparing careers and it has been...challenging."

The 22-year-old star, who currently dates Conor Kennedy, continues, "The last thing I think about when I fall for someone is what they do for a living as I like to get to know that person, but sometimes guys start acting weirdly towards me, especially if I get good news and they get bad... It's usually downhill from there."

Before dating Connor, Taylor was romantically linked to the likes of Joe Jonas, Taylor Lautner, Jake Gyllenhaal, John Mayer and Chord Overstreet.


More Taylor Swift News