Mitt Romney Accused of Copying 'Friday Night Lights' for His Campaign Slogan
October 13, 2012 (6:09 am) GMT
Peter Berg, who directs the movie version, tells Mitt Romney, 'Please come up with your own campaign slogan,' regarding his campaign slogan 'Clear Eyes, Full Hearts, Can't Lose.'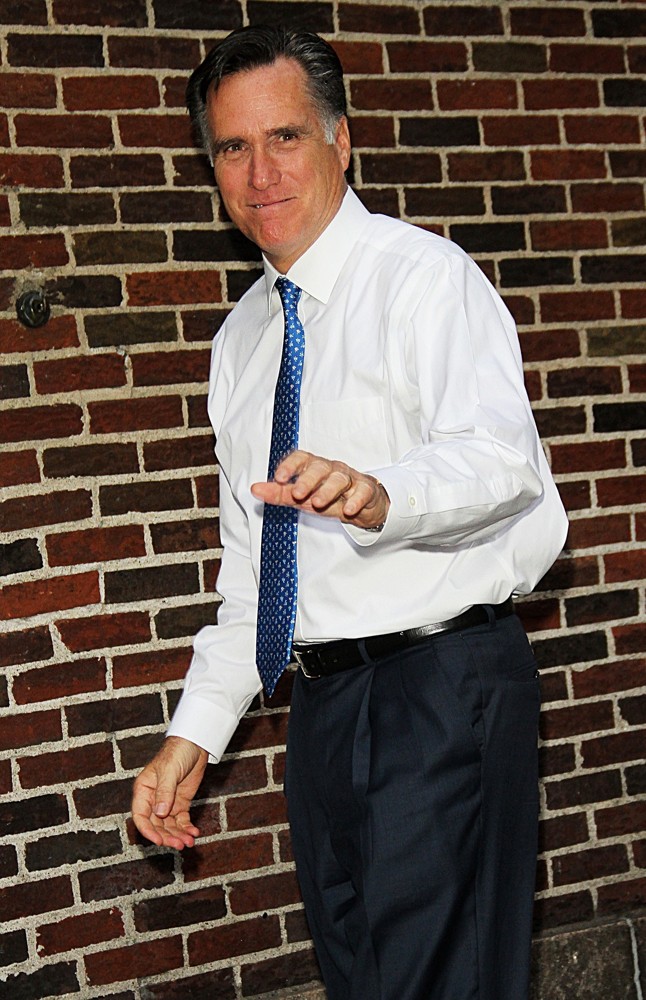 Seemingly, Peter Berg won't side with Mitt Romney. Berg wrote down a letter to Romney regarding the campaign slogan of the Republic president candidate stating, "Clear Eyes, Full Hearts, Can't Lose." The "Friday Night Lights" filmmaker said that Romney took the slogan from one of the sports drama series, but he thought the meaning of the campaign motto was different from the line on the TV series.

In his letter, he wrote, "Governor Romney : I created the TV show 'Friday Night Lights' and came up with the phrase 'Clear Eyes, Full Hearts, Can't Lose'." He continued, "I was not thrilled when I saw that you have plagiarized this expression to support your campaign by using it on posters, your facebook page and as part of your stump speeches." Then, he stated, "Your politics and campaign are clearly not aligned with the themes we portrayed in our series."

Comparing Romney with Berg's TV character Buddy Garrity, he said, "The only relevant comparison that I see between your campaign and 'Friday Night Lights' is in the character of Buddy Garrity - who turned his back on American car manufacturers selling imported cars from Japan." Moreover, he opened up, "We are not in any way affiliated with you or your campaign." Next, he stated, "Please come up with your own campaign slogan."

Apparently, the 65-year-old president candidate was not the only one who used the phrase. Barack Obama also had a similar slogan stated "Clear eyes, full hearts," written in one of his Tumblr posts back in July. However, so far, the tag-line has not been protested.

While Berg seemed to oppose Romney, his cousin Buzz Bissinger, the author of "Friday Night Lights: A Town, a Team, and a Dream", decided to vote for the GOP politician in the upcoming selection, although he voted for Obama in 2008. He said once about the debate between Obama and Romney, "At the debate, Romney did not simply act like he wanted to be president. He wants to be president. He showed vigor, and enthusiasm, and excitement, a man who wants to lead."

Next, he said, "But he also revealed compassion that, during the entirety of this absurdly long march, had never been in evidence before." He went on, "He recognized the needs of the poor. He recognized the need for regulation."