'Revenge' 2.03 Preview: What Happens to Emily After Victoria's 'Resurrection'
October 8, 2012 (6:11 am) GMT
After Victoria declares that she's still alive, Emily quickly advises Daniel about how to defeat the Grayson matriarch, 'The only way to beat her is to play her game better than she does.'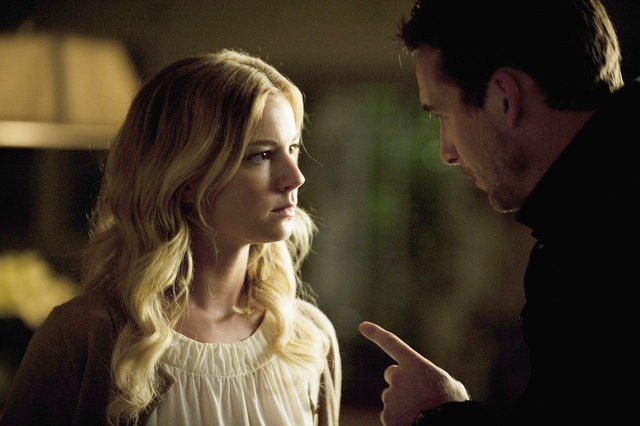 A promo for "Revenge" season 2 episode 3 has been made available for viewing pleasure, teasing what will come next after Victoria announced that she's still alive. In it, Victoria's eldest son Daniel is seen forming a plan with Emily following the return of the Grayson matriarch.

"My mom faked her own kidnapping. I despise her," Daniel says in anger. "The only way to beat her is to play her game better than she does," so Emily advises Daniel, while seemingly uses him to benefit her revenge plan.

The preview also teases how Emily will deal with Victoria, who is the last remaining person that can find her mother. Victoria is seen telling Emily that she's more concerned about her. Additionally, the footage hints some troublesome situations that will be faced by Emily and Aiden.

To be titled "Confidence", the upcoming outing of "Revenge" will put the Graysons back in the spotlight and at the center of a media storm once again as Emily's past continues to haunt her. The episode will air on ABC next week on October 14.