Anderson Cooper Slams Star Jones for Saying His Coming Out Is Publicity Stunt
October 5, 2012 (6:17 am) GMT
The Silver Fox rips the former host of 'The View' as saying, 'As memory serves, in terms of boosting ratings I seem to recall her hawking her wedding like every single day to get free products.'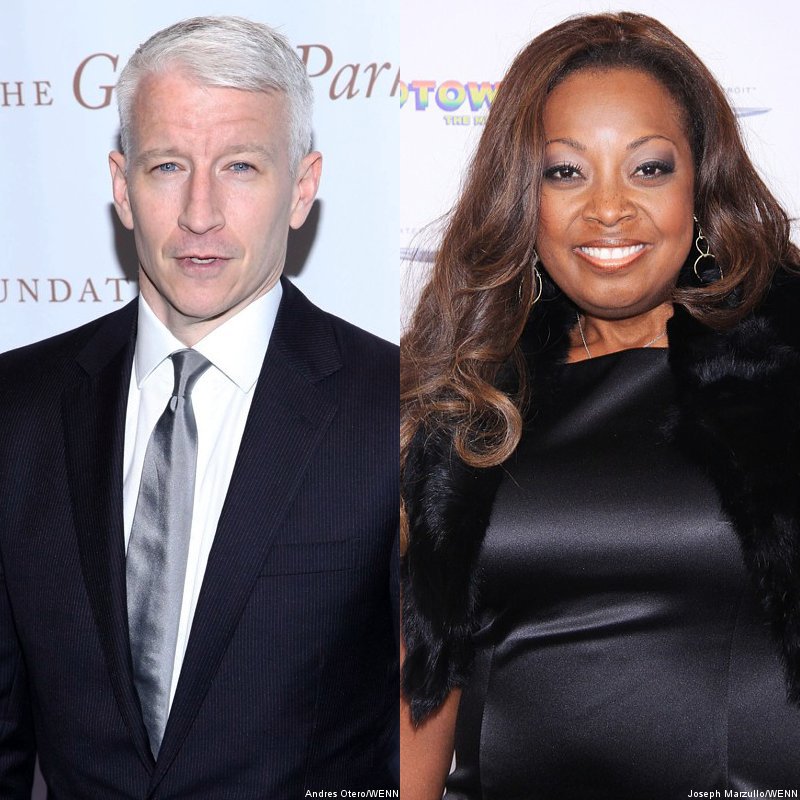 In a recent episode of his show, Anderson Cooper talked about life after he publicly came out. The Silver Fox was "really pleased with the response" and support he got from his fans, before saying, "The only thing that did kind of annoy me ... [was] Star Jones, of all people."

The "Anderson" host was furious at Star for suggesting that he came out to boost ratings of his show. When sitting down with fellow TV host Andy Cohen, the CNN anchor called the rating-ploy accusation "annoying" and fired back at the former host of "The View".

"If I was wanting to boost ratings, I would've waited to announce it on like 'a very special episode' that would've been promo'd for weeks and weeks. There would've been commercials [that said] 'Anderson's huge announcement,' and you would've had a cutaway of the audience [gasping]," he pointed out.

The white-haired journalist continued, "But instead, I was in Africa on assignment for 60 Minutes. I sent an email to a friend of mine who put it on a website. I gave no interviews about it. I never talked about it. I wasn't even on the air for days afterward."

"So suddenly Star Jones - who, as memory serves, in terms of boosting ratings I seem to recall her hawking her wedding like every single day to get free products when she was on 'The View'. And I seem to recall her lying about her gastric bypass surgery and making everybody else lie about it as well."

In response to Anderson's snarky comeback, Star tweeted, "I was wrong. @andersoncooper didn't come out as a ratings ploy. He used ME talking about him coming out @todayshow as a ratings ploy. #mybad."

According to Anderson, she was invited to appear on his show but turned it down.