Kellan Lutz Reveals 'Breaking Dawn II' to Have 'Special' Bonus Scene in the Credit
September 21, 2012 (6:59 am) GMT
Promising a surprise in the final 'Twilight Saga' film, the Emmett Cullen depicter opens up that director Bill Condon has told him to 'stay for the credits - there's a really special thing happening.'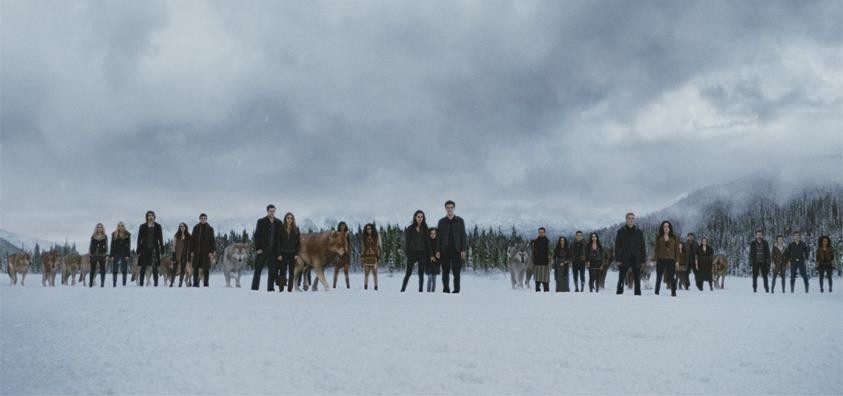 Fans who will watch "The Twilight Saga's Breaking Dawn Part II" shall not leave their chairs immediately after the film ends. Kellan Lutz, who plays Emmett Cullen in the vampire film series, has spilled the beans that there will be an extra scene in the mid-credit of the final "Twilight Saga" movie.

Discussing the highly anticipated film with The Insider during the launch event for iD gum in New York City, Lutz gushes, "They're gonna love it." He opens up, "And [director] Bill [Condon] even told me that, stay for the credits - there's a really special thing happening."

During the red carpet chat, Lutz also weighs in on Condon's decision to alter the ending of "Breaking Dawn II" from the original Stephenie Meyer book. "Every film's been building and building," he explains.

"And Bill Condon really had a great idea with ending the series with 'Breaking Dawn II', and just adding a little more flavor to parts of the book that weren't there, but he elaborated more on," the hunky actor adds. "I think the fans are really going to enjoy it."

Marking the fifth and final installment of the popular bloodsucker film series, "Breaking Dawn II" will take place after the birth of Bella and Edward's daughter Renesmee. The couple must now face a perilous chain of events that pits the Cullens and their allies against the Volturi, which is the fearsome council of vampire leaders.

Prior to the wide release of the movie on November 16, Lionsgate Films/Summit Entertainment will throw a "Twilight" movie marathon on November 15. All five films in the series will be played in selected theaters across North America.

The studio additionally shares good news that "The Twilight Saga's Breaking Dawn Part II" will be available for moviegoers' viewing pleasure on the same day beginning from 10 P.M. at many local cinemas.