'Dancing with the Stars: All-Stars' Cast Includes Bristol Palin, Pamela Anderson and Kirstie Alley
July 28, 2012 (1:32 am) GMT
Twelve of the thirteenth celebrity contestants have been announced, while fans can vote for either Sabrina Bryan or Carson Kressley or Kyle Massey to be the final contestant.

As it had been promised, ABC unveiled the cast of "Dancing with the Stars: All-Stars" on Friday, July 27. Some of the names who were previously rumored to return, such as Bristol Palin, Joey Fatone, Melissa Rycroft and Pamela Anderson, are indeed included in the official line-up.

Other returning celebrities are Kirstie Alley, Drew Lachey, Gilles Marini, Kelly Monaco, Shawn Johnson, Apolo Anton Ohno, Emmitt Smith and Helio Castroneves. In addition to these twelve stars, there will be another contestant whom fans can choose to join the show.

Viewers can vote for either Sabrina Bryan (season 5) or Carson Kressley (season 13) or Kyle Massey (season 11) by visiting ABC's official site. The voting will be closed on August 24, and the result will be announced on August 27.

"We wanted to pick the best of the best - we wanted people who celebrated the range of dancing," executive producer Conrad Green says of the cast. "This felt like the perfect time do [an All-Stars season] because there was a genuine appetite from our audience to do it again."

The new season of "DWTS" will kick off Monday, September 24 at 8/7c on ABC. The pairings will be revealed August 13 on "Good Morning America".

12 of 13 contestants on "Dancing with the Stars: All-Stars":

Apolo Anton Ohno (Season 4, winner)
Bristol Palin (Season 11, third place)
Drew Lachey (Season 2, winner)
Emmitt Smith (Season 3, winner)
Gilles Marini (Season 8, runner-up)
Helio Castroneves (Season 5, winner)
Joey Fatone (Season 4, runner-up)
Kelly Monaco (Season 1, winner)
Kirstie Alley (Season 12, runner-up)
Melissa Rycroft (Season 8, third place)
Pamela Anderson (Season 10, sixth place)
Shawn Johnson (Season 8, winner)
"Dancing with the Stars: All-Stars" cast announcement:
More Dancing with the Stars News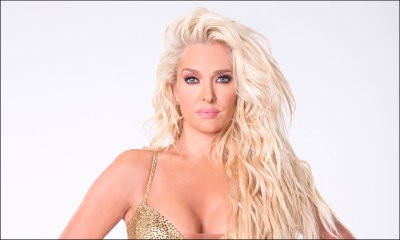 Erika Jayne Is Hospitalized for a 'Dancing with the Stars' Injury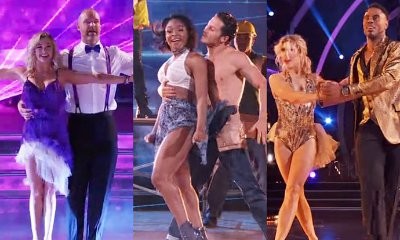 'Dancing with the Stars' Finale: Does the Right Contestant Win Season 24?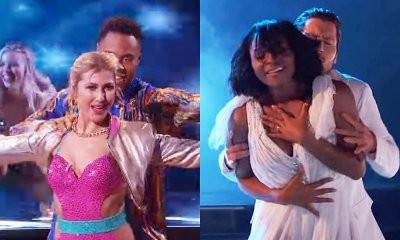 'Dancing with the Stars' Finale: Rashad Jennings and Normani Kordei Are Neck-and-Neck