Camille Grammer Couldn't Let Go of 'Real Housewives of Beverly Hills'
May 22, 2012 (4:54 am) GMT
The ex-wife of Kelsey Grammer confirms she's returning to the third season of the Bravo reality show, admitting, 'I really enjoy being with the women and working with the producers.'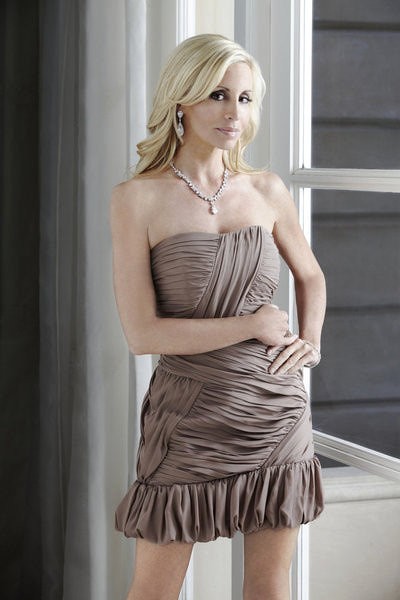 Camille Grammer is back to "The Real Housewives of Beverly Hills". Months after announcing her exit, the former model and dancer now confirms that she's returning to the third season of the reality series.

"I will be a part of production again," she told E! Online at the Race to Erase MS gala in Los Angeles. She went on explaining, "I guess it was something I couldn't let go of. I really enjoy being with the women and working with the producers. They're like my extended dysfunctional family."

Asked what could be seen in the upcoming season, 43-year-old Grammer teased, "There's definitely drama." She coyly added, "The girls are bringing it."

Back in February, Grammer said that she couldn't come to an agreement with the producers, which led to her exit. It was reported that the decision was mutual, and that the former wife of Kelsey Grammer was pursuing her career in unscripted TV.