Stars of 'Glee', 'New Girl' and 'Raising Hope' React to Show Renewals
April 10, 2012 (2:14 am) GMT
In response to the new season order given to the musical series, lead actress Lea Michele tweets, 'So happy! Can't wait to see where Rachel will be next year! Fingers crossed for NYC!'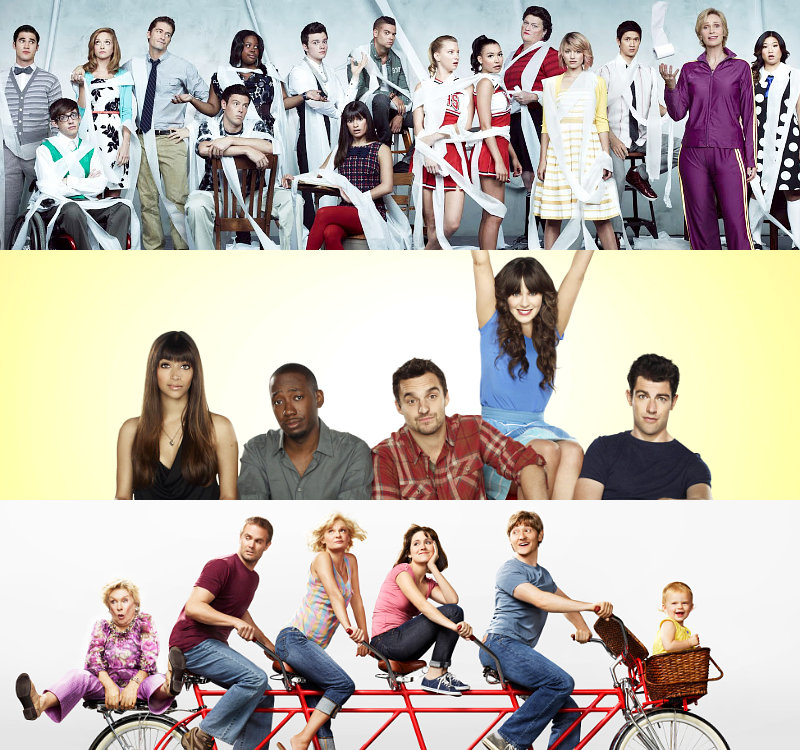 FOX has given a new season order to three comedies on its Tuesday line-up. The network announced on Monday, April 9 that "Glee" will return for a fourth season, "New Girl" is renewed for a second season, and "Raising Hope" will be back for a third season.

"Over the past season, 'New Girl' has become the hottest new appointment series for young adults; 'Raising Hope' has established itself as one of the smartest and most unique offbeat comedies on television; and 'Glee' has continued its success as a genre-defying, global cultural phenomenon," FOX entertainment president Kevin Reilly stated. "All three of these comedies add a fresh and distinctive flavor to our Tuesday nights, and I'm really happy to bring them back to our air next season."

Expressing her joy on her show's renewal, Lea Michele of "Glee" tweeted, "#Glee was officially picked up for season 4 today! So happy! Can't wait to see where Rachel will be next year! Fingers crossed for NYC! :)" Zooey Deschanel also took to her own Twitter page to announce the new season order for "New Girl" as writing, "#newgirl just got picked up for season 2!!!! Yaaaaaaayyyyy!!!!"

Meanwhile, "Raising Hope" star Martha Plimpton told Entertainment Weekly, "I feel like if we came back for a third season, we'd reach even more people." She went on explaining, "The audience is slowing coming around. We have this very loyal core audience, and throughout the second season, they've been slowly branching out and telling other people to watch, and that's been really satisfying."