Jet Announce Their Discontinuation as a Group
March 27, 2012 (4:04 am) GMT
The members express their gratitude towards their devotees, 'It was the fans that made our amazing story possible and we wish to thank them all.'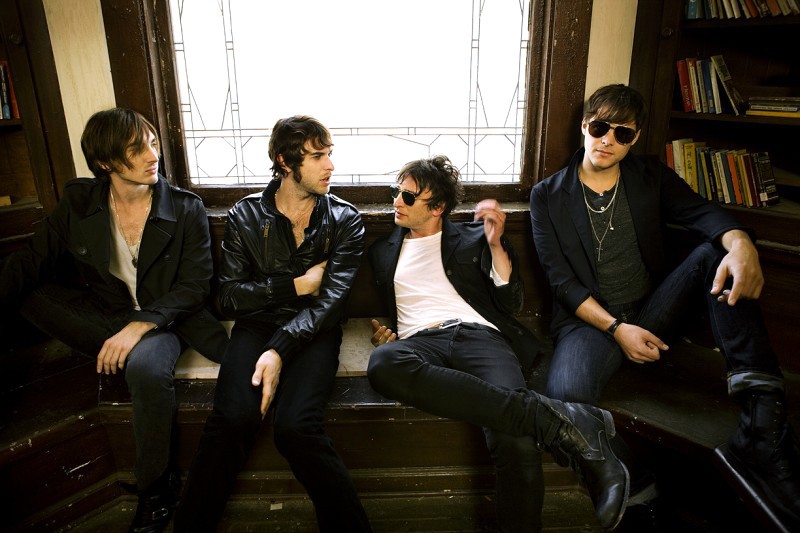 It's official, Jet will no longer make music together. After 11 years of being in the band and selling more than 6 million copies of albums, Nic Cester, Chris Cester, Cameron Muncey and Mark Wilson decided to go their separate ways in order to "pursue separate creative endeavors."

"After many successful years of writing, recording and touring we wish to announce our discontinuation as a group," they said in a joint statement. "From the many pubs, theatres, stadiums and festivals all across the world it was the fans that made our amazing story possible and we wish to thank them all."

Formed in 2001, the Australian band gained fame through their debut album "Get Born" which came out in 2003. Featuring smash hit "Are You Gonna Be My Girl", the CD sold over 3.5 million copies worldwide and became the highest-selling debut in Australian history. They followed it up with "Shine On" in 2006 and "Shaka Rock" in 2009.

Though breaking up, Jet will keep "their music, legacy and brand alive through new licensing, publishing, merchandise, re-records and releases." The band's manager added, "We will continue the JET brand and their global footprint. ... We will be working very closely with the members of JET to keep the fans happy with new product in the market place."

Last year, Chris and Mark announced that they formed a project called DamnDogs.