Pitbull's 'Back in Time' From 'Men in Black 3' Arrives in Full
March 27, 2012 (2:05 am) GMT
The 'International Love' rapper 'used the slogan of the movie and flipped it back into the song that 'in order to understand the future, you have to go back in time'.'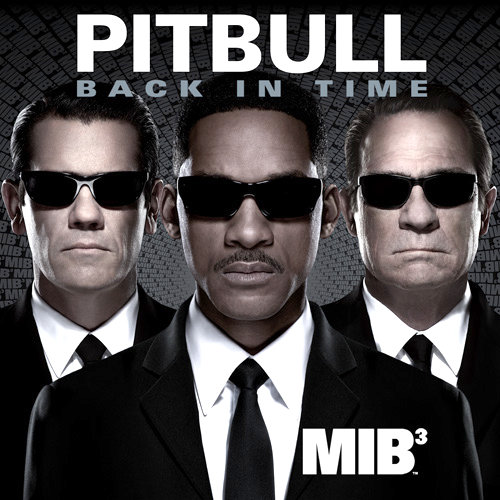 In anticipation of "Men in Black 3" which will be released in theaters across the U.S. on May 25, a brand new single recorded by Pitbull for the movie was fully unleashed. Titled "Back in Time", it sampled Mickey & Sylvia's 1950s hit "Love Is Strange", and marked the first time ever Will Smith did not record "Men in Black" soundtrack himself.

"It's an incredible honor to be a part of such an amazing franchise as 'Men in Black' and I have so much respect for Will Smith, especially with our similar musical backgrounds," Pitbull said. "Wanting to keep the music fun yet modern, we used the slogan of the movie and flipped it back into the song that 'in order to understand the future, you have to go back in time'."

In "MIB 3", Agent J has seen some inexplicable things in his 15 years with the Men in Black, but nothing perplexes him as much as his partner Agent K. As K's life and the fate of the planet are put at stake, J will have to travel back in time to put things right and he discovers secrets to the universe that K never told him. Josh Brolin is going to play the young K.