Lindsay Lohan: I've Become More of a Homebody and I Like It
February 29, 2012 (2:31 am) GMT
During an interview with Matt Lauer, the March 3 host of 'Saturday Night Live' claims that she's now 'clean and sober,' before adding that partying is 'not my thing anymore.'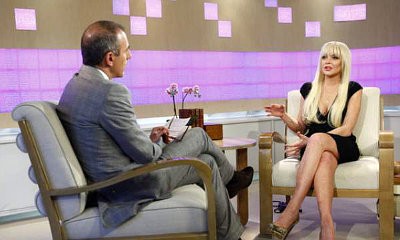 As she preps herself for her big comeback as the March 3 host of "Saturday Night Live", Lindsay Lohan declares that she has put her partying days behind. The troubled starlet recently sat down for an interview with Matt Lauer, which will air on the "Today" show Thursday, March 1, and said she likes being a homebody these days.

Speaking about night life and partying, the April Booth of "Machete" said, "That's not my thing anymore." She elaborated, "I went out, actually, a few months ago with a friend. And I was so uncomfortable. Not because I felt tempted, just because it was just the same thing that it always was before. And it just wasn't fun for me. I've become more of a homebody. And I like that."

Asked whether she was in denial the last time she spoke to Lauer, the 25-year-old replied, "Definitely." She explained, "And I think it was - it's a scary thing to have to kind of express to people ... I wasn't as comfortable with myself then. I think it was a fear factor that I had about what was really going on. And, you know, I had to get that wakeup call."

Lohan now claimed she's "clean and sober", and wants "to continue to move forward and in the right direction." Though so, she acknowledged that she still needs "to go through the process of proving myself," and realized it will take time to once again earn trust from the public after all that she has gone through.

"I think that that's gonna take - I think that takes time," she admitted. "And I think that it's actions. Because people can say things all they want, but I think I still need to go through the process of proving myself, you know, with 'SNL', being on time, being, you know, keeping my - can't say the word - but stuff together."


More Lindsay Lohan News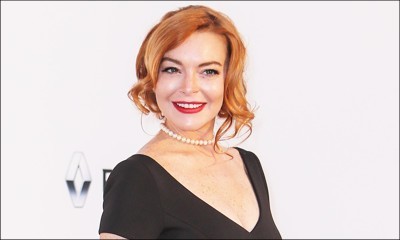 Lindsay Lohan Joins Rupert Grint on 'Sick Note' Season 2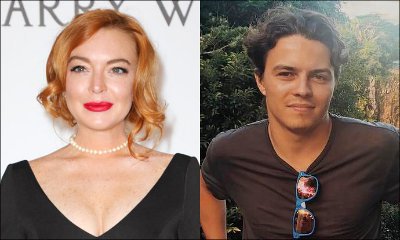 Lindsay Lohan Questioned by Police Over 'Stolen' Belongings of Ex-Fiance