Introduction to 'John Carter' Gets Highlighted in New International Featurette
February 14, 2012 (4:25 am) GMT
Talking about the cultural influences of Edgar Rice Burroughs' novel, Willem Defoe points out, 'John Carter had to be there in order for 'Star Wars' to happen.'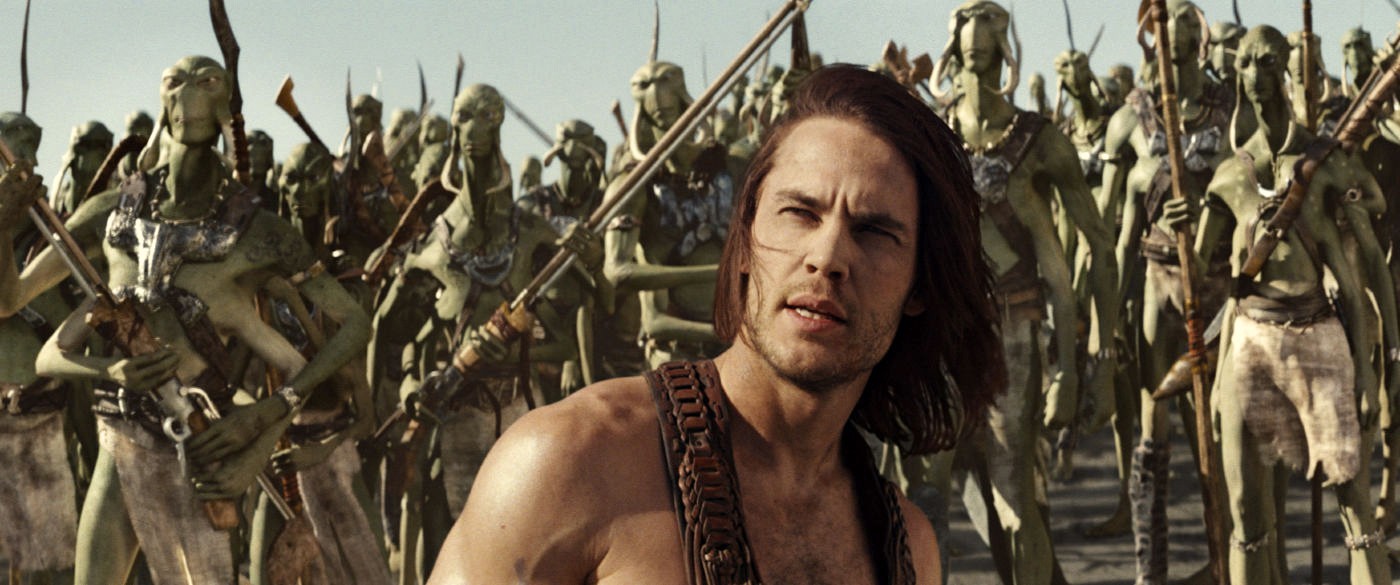 Less than a month before "John Carter" unleashed its adventure in the theaters across the United States, Disney unveils a brand new international featurette for the Andrew Stanton-directed movie. It offers an introduction to the sci-fi film itself and the significance of Edgar Rice Burroughs' novel the movie is based on.

While leading man Taylor Kitsch and co-star Lynn Collins talk about the story, director/co-writer Stanton and second unit director/co-writer Mark Andrews went into details on Burroughs' novel, "A Princess of Mars". Fellow star Willem Defoe additionally points out, "John Carter had to be there in order for 'Star Wars' to happen. Or 'Avatar' to happen."

"John Carter" tells the story of war-weary, former military captain John Carter, who is inexplicably transported to Mars and becomes reluctantly embroiled in a conflict of epic proportions amongst its inhabitants. In a world on the brink of collapse, he rediscovers his humanity as he realizes that the survival of Barsoom and its people rests in his hands.

Kitsch takes the role of Carter, while Collins plays Thoris and Defoe slips into Tarkas' shoes. They are all joined in the cast ensemble by the likes of Mark Strong, Thomas Haden Church, Samantha Morton and many others. The sci-fi movie itself is set to come out in 3-D on March 9.