New Cast of 'The Celebrity Apprentice' Confirmed
January 4, 2012 (4:45 pm) GMT
Victoria Gotti would be joined by singer Aubrey O'Day and Miss Universe Dayana Mendoza among others in the first task.
Those competing in the new season of "The Celebrity Apprentice" have been revealed officially on Wednesday, January 4. These bunch of celebrities' names have actually been leaked in October last year when the filming started in New York

"I just think we have a major group of celebrities, and we have a very iconic group," said host Donald Trump. "This is the best cast we've ever had, the biggest cast, and it's going to be special." Executive producer Mark Burnett added, "We've never seen such a smart and funny group as this year's lineup of celebrities."

Among those who are discussed by Trump was Victoria Gotti. Talking to "Today" show, the business man joked that it would be difficult to say "you're fired" to the daughter of Mob boss, John Gotti.

The new season premieres February 12 on NBC. As usual, the women are pitted against the men in the first return episode. The women's team was spotted selling sandwiches at West 52nd Street for charity.

WOMEN:
Teresa Giudice ("Real Housewives")
Debbie Gibson (Singer)
Lisa Lampanelli (Comic)
Victoria Gotti (Mob Princess)
Tia Carrere (Actress)
Aubrey O'Day (Reality Star)
Cheryl Tiegs (Model)
Dayana Mendoza (Miss Universe)
Patricia Velasquez (Model)
MEN:
Adam Carolla (TV/Radio Host)
Lou Ferrigno ("Hulk")
Arsenio Hall (TV Host)
George Takei ("Star Trek")
Dee Snider (Rocker)
Penn Jillette (Magician)
Michael Andretti (Driver)
Paul Teutal, Sr. ("American Chopper")
More The Celebrity Apprentice News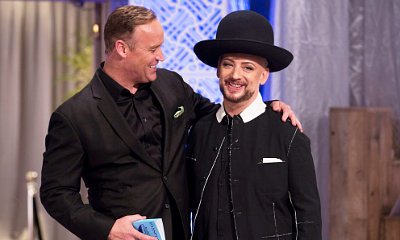 'New Celebrity Apprentice' Finale Recap: Who Is Hired by Arnold Schwarzenegger?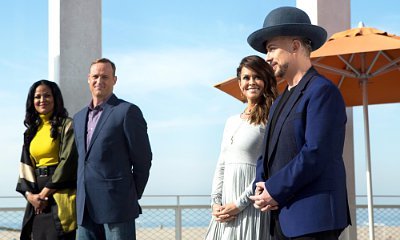 'The Celebrity Apprentice' Recap: Who's Heading to Season Finale?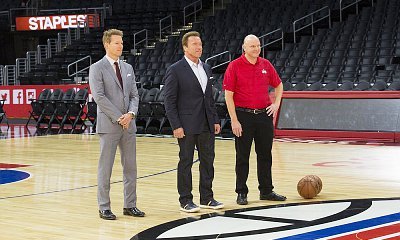 'The Celebrity Apprentice' Recap: The Final Four Are Revealed